REDDING, Calif. - Pleasant Valley Boys Basketball is one of the best teams in the Northern Section, with a 16-2 record. 
The Vikings battled it out against another top team, Enterprise, beating the Hornets 75-48.
PV wasted no time putting points on the board. After winning the tip, Ned Joyce drove to the rim and layed it up for a quick two.
Later, Joyce stole a cross-court pass and took it all the way, plus a foul. He finished with 12 points.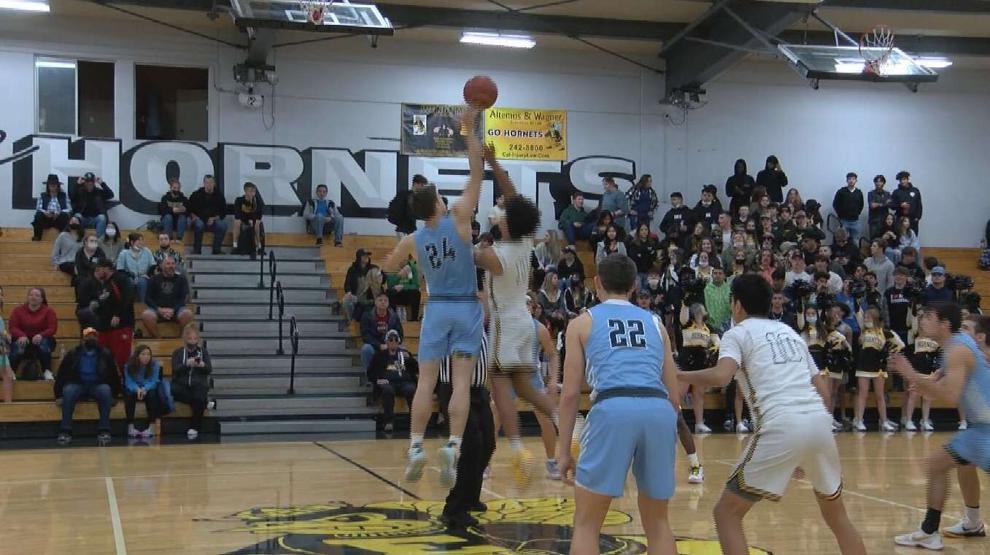 Three other PV players scored in double digits, including Luke Kremer with a team-high 23 points. 
The Vikings shined on defense too. Enterprise's Demarreya Lewis-Cooper's shot was batted away by Noah Thomas.
Lewis-Cooper redeemed himself, floating up a perfect mid-range jumper. That gave Enterprise its first lead of the game. Lewis-Cooper led the Hornets with 14 points. 
Enterprise Brennan Ramirez pulled up and nailed a huge triple. Enterprise led 15-12 after the first. 
Pleasant Valley pulled away in the second half thanks to a 27-point third quarter. The Vikings are now 16-2, 2-0 in league play. 
In Durham, Paradise Boys were out for revenge, after the Trojans beat them by 30 points exactly a week ago. 
Durham meant business again today. Brady Webb got the scoring going with an easy layup. Later, Brett Buttler drilled a beautiful three to put the Trojans up 5-0. 
Dylan Peppas stepped up for Paradise with a huge block. The Bobcats snagged the ball and turned it into two points. 
Durham wasn't slowing down. Butler hit another picture perfect three to help lead the Trojans to a 69-30 win. 
The Lady Trojans dominated as well, beating the Bobcats 46-32. 
The Chico Boys game was cancelled Tuesday, but the Lady Panthers traveled up Highway 99 to take on Red Bluff. The Panthers dominated the Spartans 73-22. Chico has won 12 straight games dating back to Dec. 3. The Panthers are 2-0 in league play.