CHICO, Calif. - Tax season is now here, but tax experts tell Action News Now this year will be different than ones in past years. 
The COVID-19 era tax breaks are pretty much over now and experts say, that may cause your refund to be smaller this year than in years past.
"Well, you're not getting those stimulus payments, you know they were $1,200, $600 depending on which round it was, they had these different amounts," said CPA, Merrell, Irwin & Associates Owner Jenni Merrell.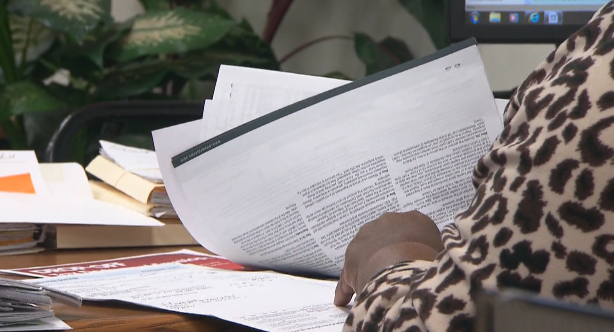 The lack of available accountants is also hurting the industry. Merrill says they're struggling to find more help. 
"We bought our firm in 2019 after the Camp Fire and noticed that several of the people who got burned out, some of the professionals up in Paradise, they didn't re-open," said Merrell. 
She says they've just been able to bring on interns, but haven't hired on another CPA in 2 years. 
"Yeah, we actually had a meeting a couple of weeks ago with other local professionals just kind of like hey, what's going on and how do you deal with this? Everyone was saying that they were either not taking clients or very limited on the clients that they were taking because we were just so full," said Merrell. 
The same seen with Butte County Community Action Agency. They host a free tax program every year called the Butte County Vita Program helping as many people as they can who can't afford accountants.
"Right now, we have about 3, we need about 20," said Butte County Community Action Agency Director of Community Services Tom Dearmore. "We have the CARD community center, The Dorothy F. Johnson Center and the African American Cultural Center in Oroville, all of which need volunteers.
Many people who did not want to be on camera told Action News Now the free tax help would means so much to them. 
If you'd like to volunteer, click here.  
The IRS also issued a deadline extension for areas affected by the statewide flooding. Butte and Shasta are not on the list, but Glenn, Tehama and many other counties won't have to file or pay till May 15.