HAMILTON CITY, Calif. - Hamilton Football is 3-1 so far this season, its best start since 2017.
The Braves implemented a new air raid offense with Quarterback Diego Sanchez at the helm. The Junior has completed 68 percent of his passes. Plus, he leads the Northern Section with 975 yards and 15 touchdowns.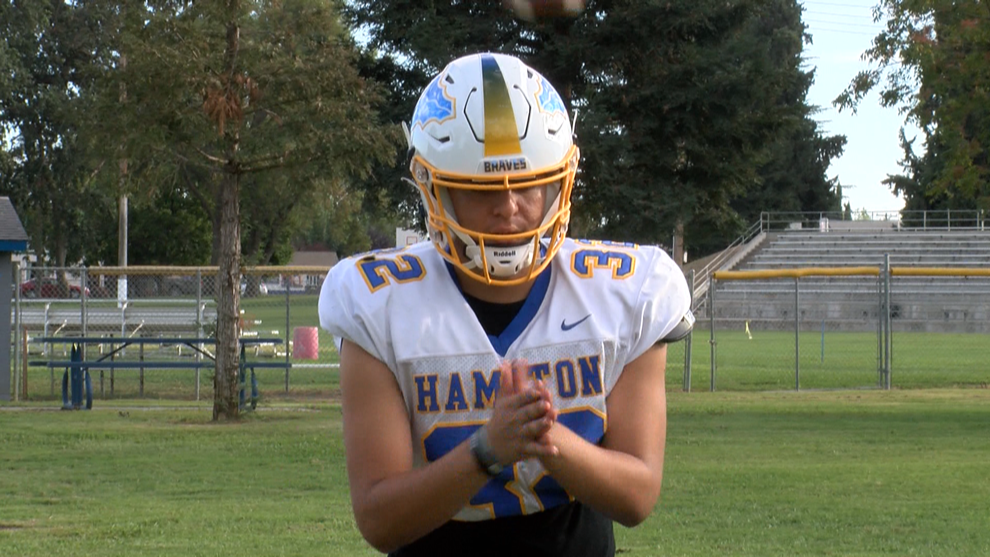 "He just wants to be great," Head Coach Aaron Elliott said. "He puts in a lot of extra effort. He's hard on himself but he expects a lot of good things for himself too."
"My biggest strength would be my vision," Diego said. "I usually know how to read the defense."
Sanchez also has great chemistry with his receivers, especially Omar Sanchez, his twin brother. 
"Wherever I run, he's just there all the time," Diego said. "He just knows my mindset. It's a little funny because we're twins. We just have a good chemistry with each other."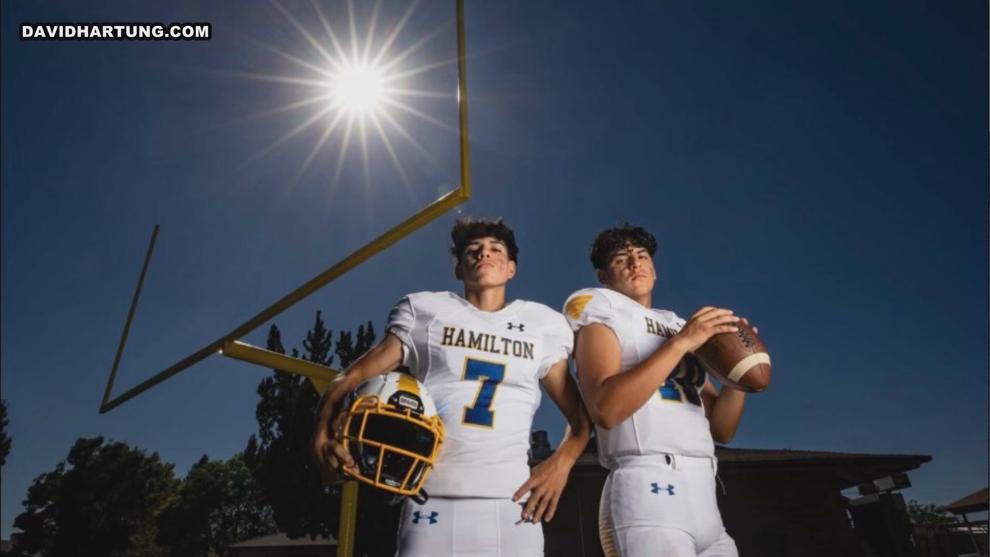 "He's just a great quarterback," Omar said. "It's cool to have him as a brother, a twin brother especially as a quarterback. You just go out there everyday, throwing it and running routes which is cool."
"I've seen them out here in the offseason with the lights on when no one's watching," Coach Elliott said. "Putting in the extra work. They definitely seem to have a feeling of where each other are out without having to say it."
After Diego throws touchdowns, he stays out on the field to kick the extra points. His soccer background provides the skill, Colts Punter and older brother Rigo Sanchez was the inspiration.
"We both give feedback, we're brothers," Diego said. "We give feedback to each other all the time. After I watch his game or he watches my game. He watches every time every game."
Diego said he's grateful to have the NFL punter as a brother and a role model. 
"The biggest thing I've learned from him is to keep fighting, never quit," he said. "He comes from a small community. Not many make it out of there. He's just worked hard and motivates me everyday to keep going."
Diego and the Braves are prepping for their final non-league matchup Saturday against Big Valley Christian.
If you know an athlete who stands out on the field and in the classroom, nominate them here for Action News Now's scholar athlete of the week.