CHICO, Calif. - Nearly six months after the closure of the Chico Scrap Metal Recycling Center, confusion on where to take your recyclables remains.
Retail stores are one place where you can take your cans and bottles to recycle.
Target, Walgreens and CVS in Chico are where you can take your empty cans and recycle them for cash.
"We're shutting down because the numbers just don't add up. We have no problem at all, bringing back the CRV recycling if we can do that," said Chico Scrap Metal Owner Kim Scott when Action News Now interviewed her back in August of 2021.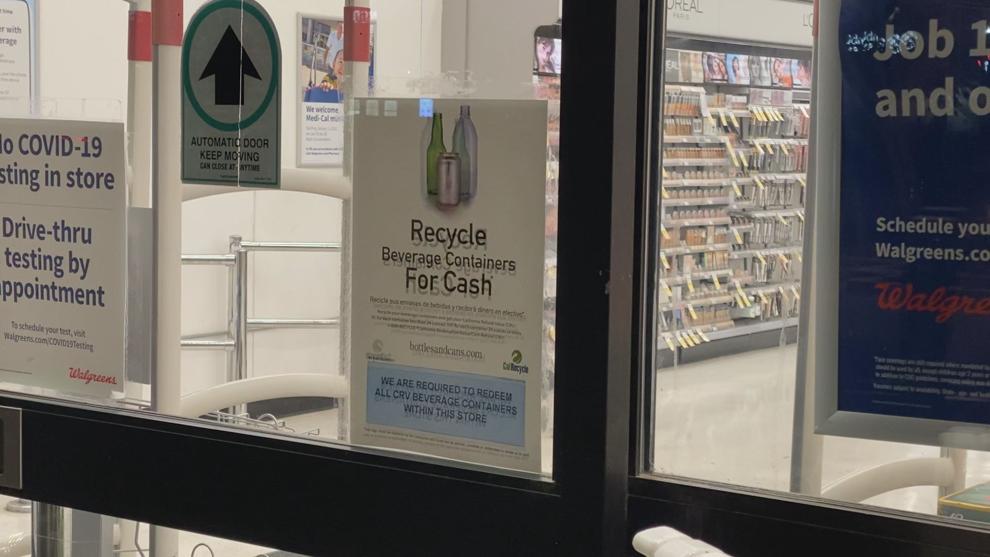 On August 6, 2021, the Recycling Center at Chico Scrap Metal shut down causing lots of people to wonder where they can now take their empty cans and bottles.
On the Cal Recycle website, you can type in your zip code and find stores that accept a limit of 50 cans or bottles per person per visit.
Before this option, many people would go outside of city limits to get their recycling done.
"I think it's a great alternative," said Rick Barroso. "I think to be able to come down to CVS or Target and be able to have somewhere local instead of driving to Los Molinos or Oroville. I think most people probably wouldn't go through that trouble."
Oroville, Los Molinos and Orland are the closest recycling centers that pay per weight.
"They'd spend as much in gas to get there as it would be to recycle and get the money back from that so, this is a great alternative," he said.
We did the math and if you took 50 cans to those recycling centers you're still making around the same back — around $2.60.
When you do come into a Target, Walgreens or CVS, you have to remember you cannot redeem glass, only cans or plastic bottles.
One employee told Action News Now they have to be cleaned.
Walgreens and CVS are doing the recycling but only during daylight hours.
Target is accepting cans and bottles throughout store hours.
No glass is accepted, and only 50 per person.