CHICO, Calif. - Pleasant Valley's Noah Thomas is soaring into the collegiate level, signing with the Oregon Tech Hustlin' Owls. 
He signed his letter of intent in front of his family, friends and coaches. 
"It means a lot to me," he said. "Just to be able to continue my basketball career at the next level, it's a big dream of mine."
The guard was an essential part of the Viking's success this past season. He averaged over 16 points a game and led PV to its second-ever state title. He was also named MaxPreps Division III state player of the year. 
"I'm super proud of Noah," PV Head Coach Tim Keating said. "I love hearing these stories and more importantly I love seeing how it transitions into the future two-to-four years later."
Thomas said he can't wait to join a winning program.
"When I first visited Oregon Tech, I felt really welcomed," the guard said. "It seemed like a great place to be, a great program. I like to win so I can't wait to bring some wins up to Klamath Falls and Oregon Tech."
"The best thing about Noah is that it isn't about Noah, it's about the team," Coach Keating said. "I think Oregon Tech is getting a huge asset. He's going to make the team better. He's going to make an impact immediately."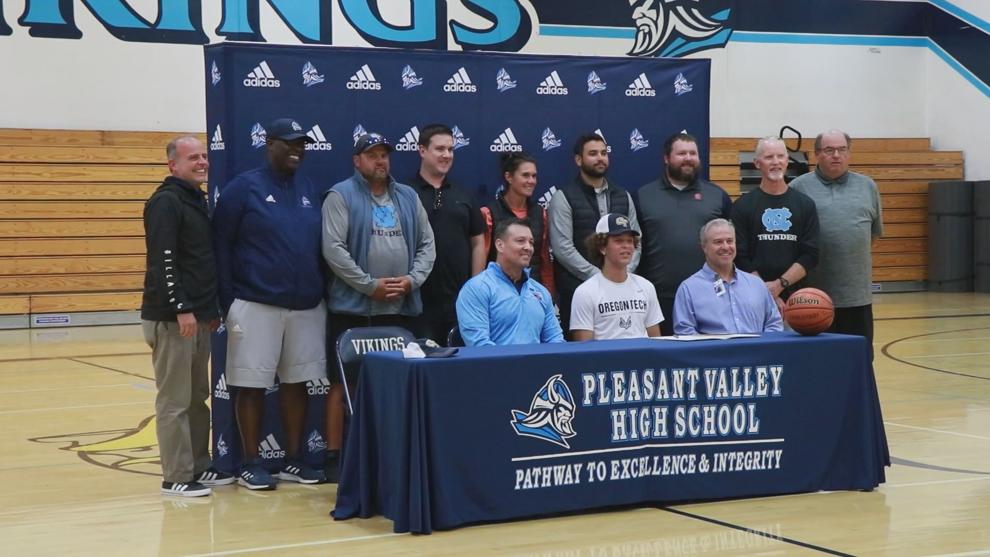 Oregon Tech Coach Justin Parnell said Thomas's character and passion for the game stands out. 
"It's hard to find and when you find it, you hope you get it," he said. "He brings something different we don't have right now in terms of that athletic and tenacious mindset."