CHICO, Calif. - NorCal Resist was out on Dr. Martin Luther King Jr. Parkway Saturday afternoon fixing community member's broken car lights for free.
NorCal Resist is a non-profit that focuses on immigration defense and community service.
"Posting bail for people who are detained by ICE, reuniting families, we also do brake light clinics like what we're doing now where we fix people's brake lights, headlights, turning lights anything that could get them stopped by the police," Norcal Resist organizer Juan Araujo-Sariñana said.
Sariñana told Action News Now that a broken tail light can have dire consequences.
"Routine traffic stops, right, is the most common encounter that people face with the police and you know as we've seen over and over a lot of times these encounters are escalated by police to the point where they become fatal. We want to protect the community by avoiding police encounters," Sariñana said.
They also protect the community by giving out free necessities like toiletries, diapers, clothes and even COVID-19 tests.
"It's just a way to provide mutual aid to the community. We take care of everyone's needs without expecting anything in return," Sariñana said.
These supplies and services are available to anybody, not just the undocumented or low-income.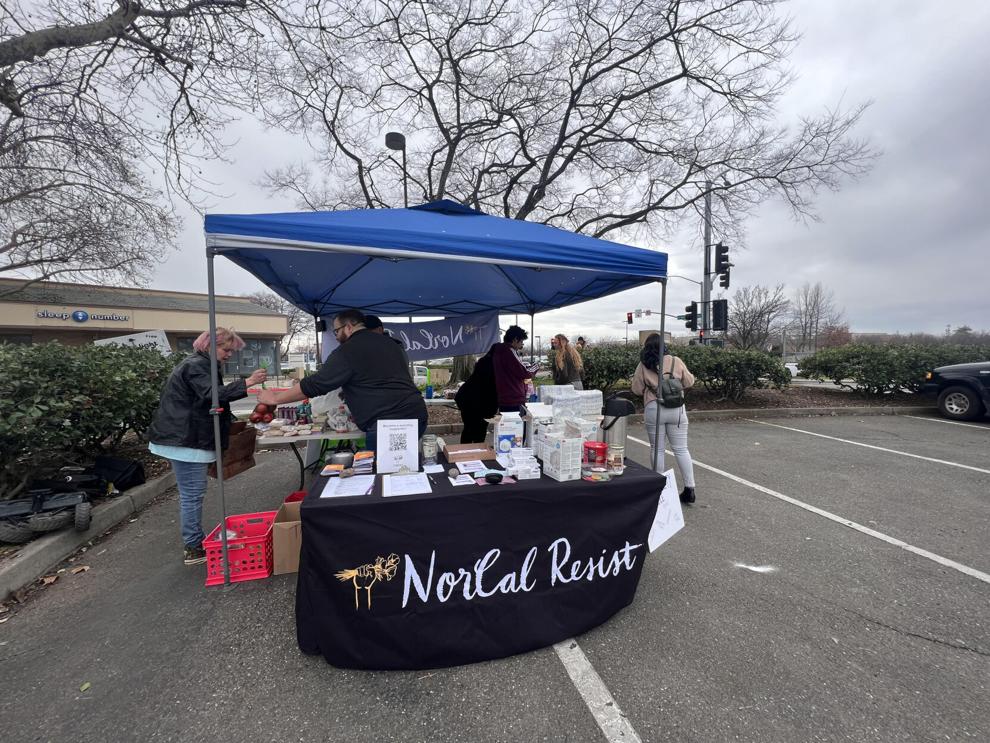 "We don't means test so we don't require that people show some sort of proof of income or some sort of proof of residence for them to receive our services," Sariñana said.
Services that support mothers like one woman Action News Now spoke with. She didn't want to be identified but said she's grateful for NorCal Resist.
"I really needed to get my brake lights fixed, I've been scared that I might get pulled over. I was able to get some diapers, some rice and some canned foods," the woman said. "I really enjoy being able to do that because you know it's been kind of hard and the end of the months, most months, so it's really helpful."
She got lucky last time she was pulled over for a broken tail light. But it scared her enough to stop driving to her see her family.
"I kind of just like got a pass, got told to go straight home but it could've been another time when I actually had my kids with me and my car would've been towed or anything would've happened so it's kind of been scary trying to, you know get on the road to go see my mom in Sacramento," the woman told Action News Now.
They're also handing out information in Spanish to help people know their rights. Such as labor law packets and what you should know if you get pulled over. 
Sariñana told Action News Now that their goal is to have a community table and brake light clinic once a month.
The event ran from 12-3pm.