CHICO, Calif. - On Jan. 14 at 7 p.m., a 57-hour closure of the Northbound offramp of Highway 99 will begin. 
The City of Chico's contractor, Knife River Construction, will continue construction of the Highway 99 and Eaton Rd. Interchange Improvement Project. The closure is expected to last through Jan. 17 at 5 a.m.
The work and closure are dependent on weather conditions, according to City of Chico Public Information Officer Lynda Gizzi. 
Eastbound Eaton Rd. between the Southbound and Southbound offramps of Highway 99 are also included in the closure. Lane number 2 of Highway 99 will be closed each night from 7 p.m. to 5 a.m.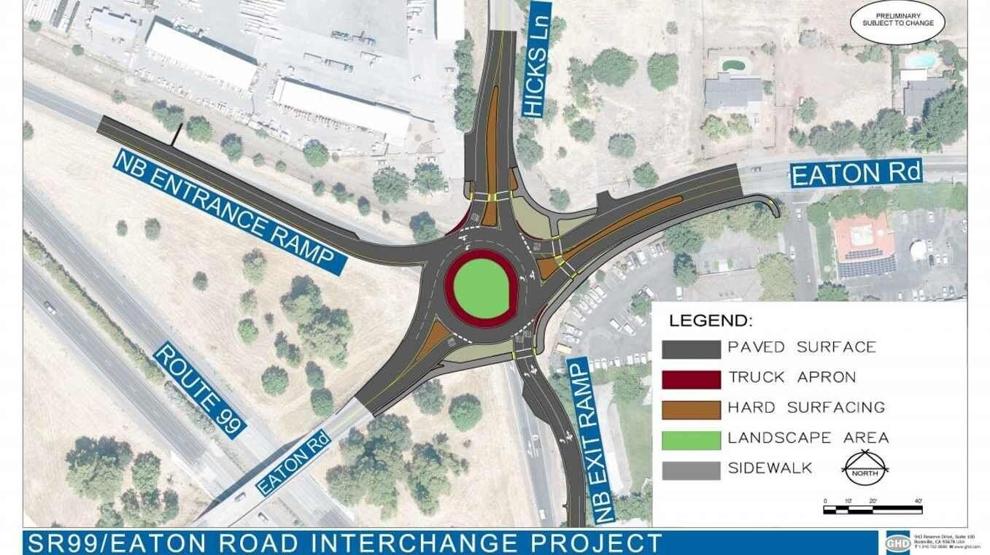 According to the City, this closure will be used to complete this stage of the Northbound offramp reconstruction, roundabout intersection construction, and the Eaton Rd. reconstruction between the offramp and the overcrossing
Construction for the project began on Aug. 9, 2021, and when completed will turn Highway 99 Northbound ramps at Eaton Rd. and Hicks Ln. into one multilane, fiveleg roundabout intersection. 
The City said the project aims to improve safety conditions and operations on the road, reduce delays and enhance overall transportation. 
On Jan. 18, the roundabout will open including Eastbound Eaton Rd. and the Highway 99 onramp at the interchange. Pedestrian access to the new permanent sidewalk on the south side of Eaton Rd. will also open Tuesday.