REDDING, Calif. - As the Omicron variant continues to spread across the country, Mercy Medical Center in Redding is preparing its staff for a potential surge in patients.
Shasta County has already seen a steady surge of hospitalizations and cases over the past month.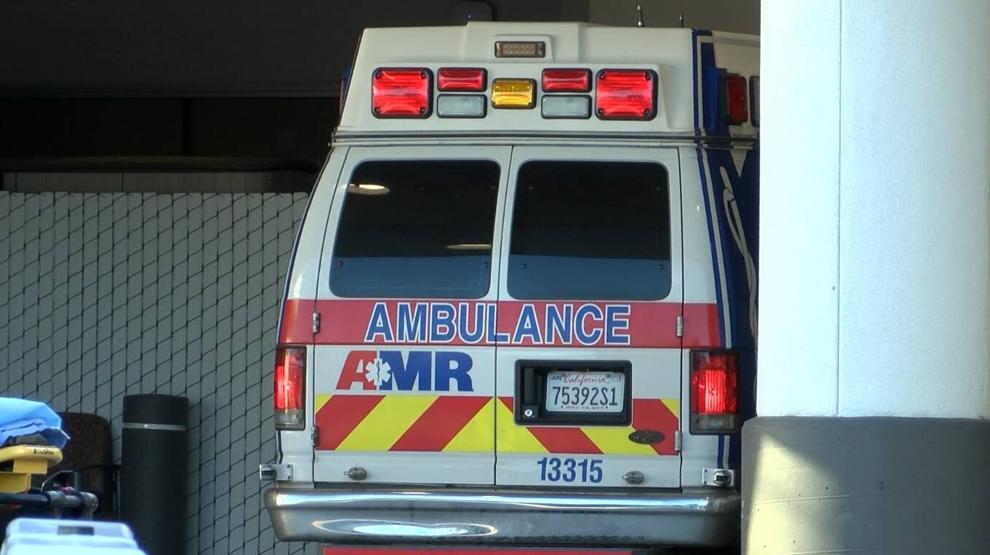 On December 9, Shasta County Public Health recorded the county having 31 hospitalizations, but by January 9 that number rose to 46.
Over the past week, Shasta County's active COVID-19 cases have risen from 300 on January 3, to 724 on January 10.
Mercy Medical Center said the hospital has consistently been filled since the summer, but with how quickly the omicron variant can spread and only half of Shasta County fully vaccinated the hospital is preparing to see more patients soon.
Action News Now asked Kenneth Luke, Mercy Medical Center of Redding's Director of Security and Emergency Management, if the county's low vaccination rate is a concern for the hospital.
"Definitely. Probably about 90 to 95% of the patients that we're seeing in house are unvaccinated patients,"  Luke said. "They're sick, they stay sick for a very long time, so vaccinations work and it's important that people get vaccinated."
Luke said Mercy Medical has a prepared surge plan that includes rolling back surgeries and elective procedures to make room for more COVID patients and will implement if needed.
With hospital staff dealing with burnout after working long hours throughout the pandemic, Mercy Medical Center said they asked for help from the state to make sure they have enough staff to handle another potential surge.
"We have a lot of staff from CDPH that we've gotten through resource requesting, and so we're doing our best with that," Luke said. "We do have a lot of other staff in house that we will be able to pull to help with said surges."
While Luke said the hospital is prepared to handle more patients, he told Action News Now that right now the hospital is having problems getting patients out of their care and into long-term care facilities.
"We have a lot of our patients who can't be transferred out to the long-term care facilities, and that's really what our backlog is," Luke said. "The long-term care facilities for one reason or the other are not accepting patients at this time, so we're not able to discharge the patients and that's what's causing a big backlog in our facilities."
Mercy Medical Center does not know when long-term care facilities will be able to take in more patients but said they will do everything they can to help the patients they already have.
Shasta County Public Health and Mercy Medical Center are also warning people who show mild symptoms of COVID-19 to not get tested or treated at local hospitals.
In a post, Shasta County Public Health said, "Hospitals are needed for those with severe COVID-19 symptoms or other critical illnesses. Most people who contract Coronavirus do not need to visit a hospital emergency department and can recover from their illness at home, or by seeking primary care treatment."
Public Health also said the best protection against the virus is still getting vaccinated and boosted if eligible and continues to recommend wearing a mask and avoiding large gatherings.