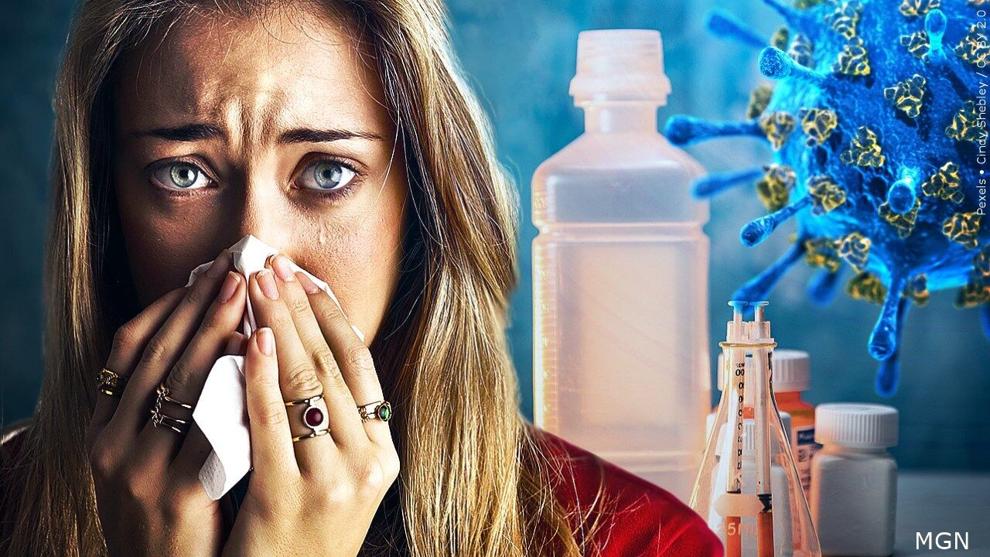 TEHAMA COUNTY, Calif. - The Tehama County Health Services Agency is issuing a public service announcement regarding the rise in respiratory cases.
St. Elizabeth Community Hospital (SECH) says they specifically see an increase in RSV, Flu, and COVID-19. They are reporting 40% of tests for respiratory ailments came back positive for Flu, RSV and COVID-19.
"Since Thanksgiving, we have seen a significant rise in respiratory illnesses throughout our county. Cases of Influenza (Flu), respiratory syncytial virus (RSV) and COVID-19 are impacting our hospital and medical facilities. Unfortunately, we have also experienced four deaths within the county related to respiratory illnesses," said Minnie Sagar, Public Health Director for Tehama County Health Services Agency. 
TCHSA reports in the last seven days that there have been 110 reported flu cases and 141 reported COVID-19 cases.
"Similar to Flu, each RSV season varies in intensity– some years worse than others– this year is particularly severe due to the added fact that recent years have been so sheltered with masking and social distancing," said Heather VanHorn, Director of Respiratory Care at SECH. 
TCHSA says if you or a loved one are experiencing any of the following: fever, sneezing, coughing, shortness of breath, fatigue, sore throat or loss of taste or smell that there are steps to take before going to the emergency room.
GET TESTED
TCHSA says test kits are available at pharmacies throughout Tehama County. 
The LHI testing site on Vista Way is testing for COVID-19 and Influenza A&B.
You can also visit lhi.care/covidtesting or call 1-888-634-1123 for more testing information.
TCHSA also says there are ways to test for RSV. Contact your provider immediately if your child is experiencing any of the following symptoms: runny nose, coughing, sneezing, wheezing, difficulty breathing, fever or decreased appetite. 
GET TREATMENT
Talk to your healthcare provider to help find the best treatment plan for you or your family.
For COVID-19 testing, the LHI site on Vista Way offers free treatments for qualifying candidates.
GET VACCINATED 
TCHSA says the best way to reduce the risk of Flu and COVID-19 is to get vaccinated if eligible. 
There are also ways to build a good defense against severe illness and hospitalization, says TCHSA:
If you are sick, stay home.

Wear a mask that fits well.

Increase airflow in indoor spaces. 

Wash your hands. Cover your cough or sneeze. 
For more information, contact: Tehama County Health Services Agency - Public Health Red Bluff: (530) 527-6824; Corning (530) 824-4890; or Toll-Free: 1-800-655-6954.