TEHAMA COUNTY, Calif. - You've likely passed "Carrie's Tree" just north of Jellys Ferry Road. Each year, it is mysteriously decorated but never caught on camera until now. 
Turns out, it's not just Santa's Elves at work. 
"Nobody we knew we did it until about three years ago. My parents actually took it up for the first three years," said Rebecca Lopez, one of the mysterious decorators.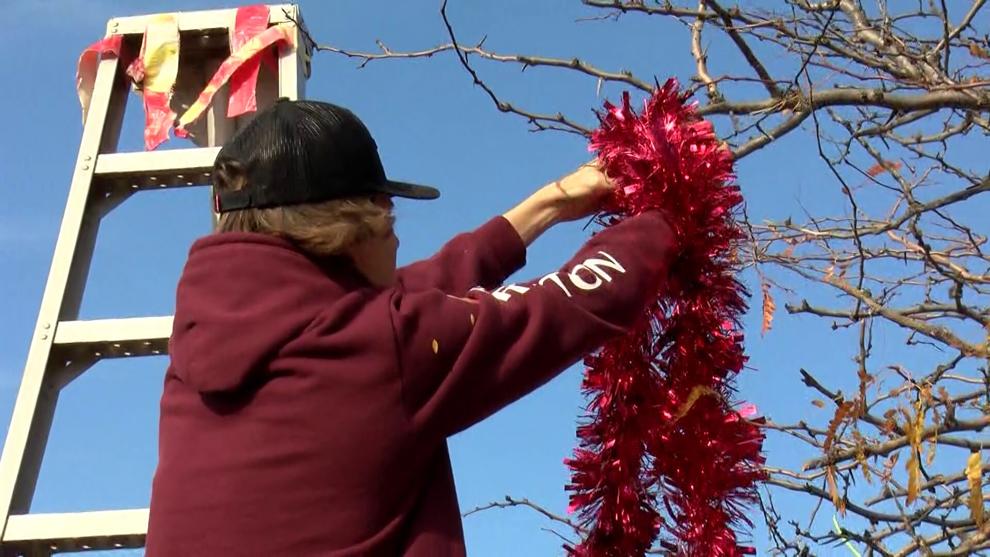 The tree is not perfectly tiered, there is no star on top and its scraggly branches are covered with thorns two inches long.
But for 31 years, this tree comes to life sometime around Thanksgiving and before Christmas.
Locals call it "Carrie's Tree."
"I could make a Christmas tree thing out here where it would look like a Christmas tree but that's not what it's all about," Marty Hoofard, a decorator said.
And it's not what Carrie would have wanted either - at least that's how the Hoofard Family feels.
"She wanted to move the tree and they wouldn't let her," said Cindy Hoofard, a mystery decorator. "Well a few years later the tree died, and then Carrie died."
And Interstate 5 replaced much of the old highway. But then, a miracle. Carrie's tree, thorns and all resurfaced.
For about 15 years her friends brought it life but then they passed too.
"So we decided that the next year if it wasn't decorated, we were going to decorate it," Cindy said.
And people driving people couldn't be happier.
"They love it," said Patty, a decorator said. "They just say they can't wait until it comes up and it just makes them happy when they pass."
"I think she's smiling down," Cindy said. "I think it makes her very happy to know something that she was so excited about just continues on, that the tree, no matter what kind it is, continues on."
Now that was the Hoofard family, the ones behind this. But they don't exactly decorate on the same day or at the same time so don't expect to catch them next year. 
The tree is on the east side of Interstate 5, just north of Jellys Ferry Road and south of Cottonwood.