CHICO, Calif. - Chico and Pleasant Valley renewed their crosstown rivalry on the soccer pitch.
Both boys teams had only lost one game heading in and were a perfect 2-0 in league play. As expected, this game was physical.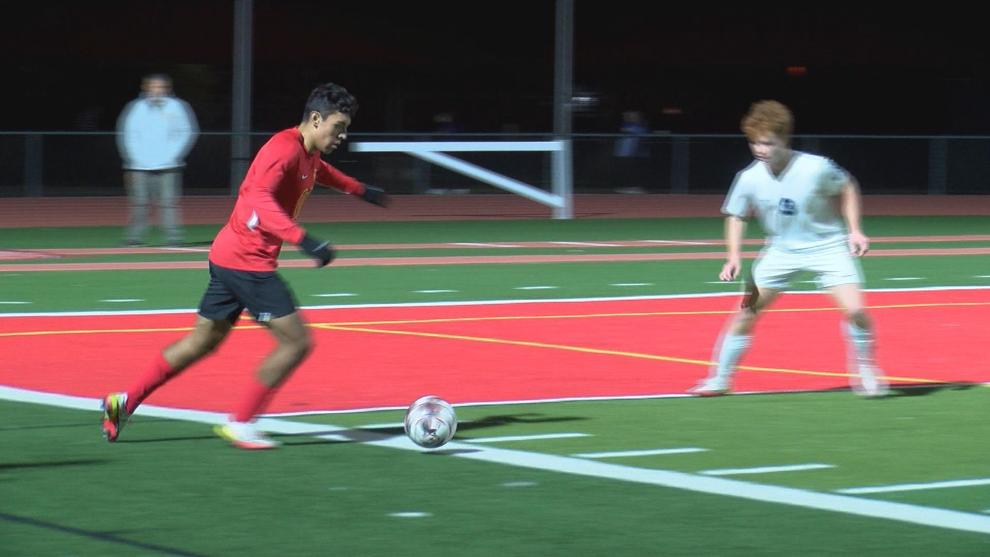 Early in the first half, Ruben Flores-Thomas cut it across to Cesar Moreno who scores. Chico took a 1-0 lead.
Pleasant Valley had several opportunities but couldn't find the back of the net. 
Late in the second half, Chico scored again. Eduardo Medina-Piceno's header is saved by the PV goalkeeper, but Gabriel Garcia finished the job. 
The Panthers shutout the Vikings 2-0, securing their fifth straight win. Chico is a perfect 3-0 in league play, 7-1 overall. PV dropped to 8-2, 2-1 in league play.  
The girls game was also a hard fought battle between two of the top teams in the Northern Section. Both the Vikings and Panthers averaged five goals per game coming in, but Friday's matchup proved to be a defensive showdown. 
In the middle of the first half, Pleasant Valley Sophomore Scarlett Christie scored from 30 yards out. Her shot snuck into the right corner of the net to give PV a 1-0 lead. 
Chico tried to answer back. Senior Taylor Dever found Priscilla Ward with a chip shot. Ward's shot was saved by the PV goalie who made the diving catch. 
In the second half, Rylee Jellison scored a second Vikings goal to make the lead 2-0. 
Chico Freshman Tatym Dever scored to put the Panthers on the board. However, they ran out of time.
Pleasant Valley won 2-1, advancing to 8-2-1 on the season and 3-0 in league play. Chico fell to 8-4-1 and 2-1 in league play.