OROVILLE, Calif. - The City of Oroville is working to clean up what one council member is calling an environmental problem throughout its Southside.
On Roseben Avenue in Oroville, an alleyway is riddled with trash seeping over from one blight site that Councilmember Janet Goodson says must be dealt with.
"This one, in particular, I wanted to put immediate attention to. It becomes a toxic environment like this when it affects the health and the well-being, and welfare of the residents. The city must step in," said Goodson.
One neighbor who did not want to be identified agrees that something has to be done.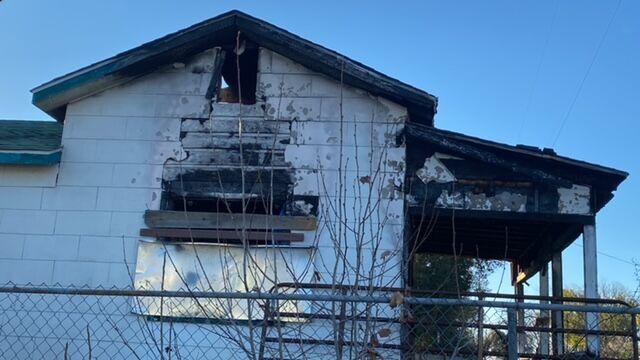 "I mean you see what it is, it's gross. It's disheartening," said the neighbor.
A blighted property according to the penal code is declared a public nuisance.
This isn't the only place where damage and code violations have occurred. On another property in question, there are five mobile homes all tight nit and crammed into one space.
This is an issue Goodson wants to get fixed.
"I reside in this community, I do a grid in this community, not once not twice, but every single day I'm in different portions," she said.
"I mean if you're going to make us pay taxes on this stuff at least take care of it. Hopefully, they take care of it. Hopefully, they push and hopefully, this does something" said the neighbor.
"You can look at that alley and the alley down past here or any alley and you can see how bad this alley is compared to any of those," said another unidentified woman.
"A habitable structure for a single family to reside in and be proud in and raise their kids," said Goodson.
The city council is interviewing candidates to fill a code enforcement lead role.
Councilmember Goodson said it's a complicated process but is hoping to fill the department sooner rather than later.
The department will be filled with eight city staff members all on the city payroll.
If you want to submit a complaint, you can go to the City of Oroville's code enforcement website.