CHICO, Calif. - New plans for a low-cost campsite are taking shape near the Chico airport.
The location of the proposed site is about a 10-minute walk from shopping centers and near Eaton and Cohasset Rd. campground provided by the city. The North State Shelter Team wants to provide a temporary site to help people establish a rental history. 
David Ranier has been living on the Lassen bike path for about a year and said it's been difficult to even get into a shelter without transportation or a cell phone, let alone an apartment.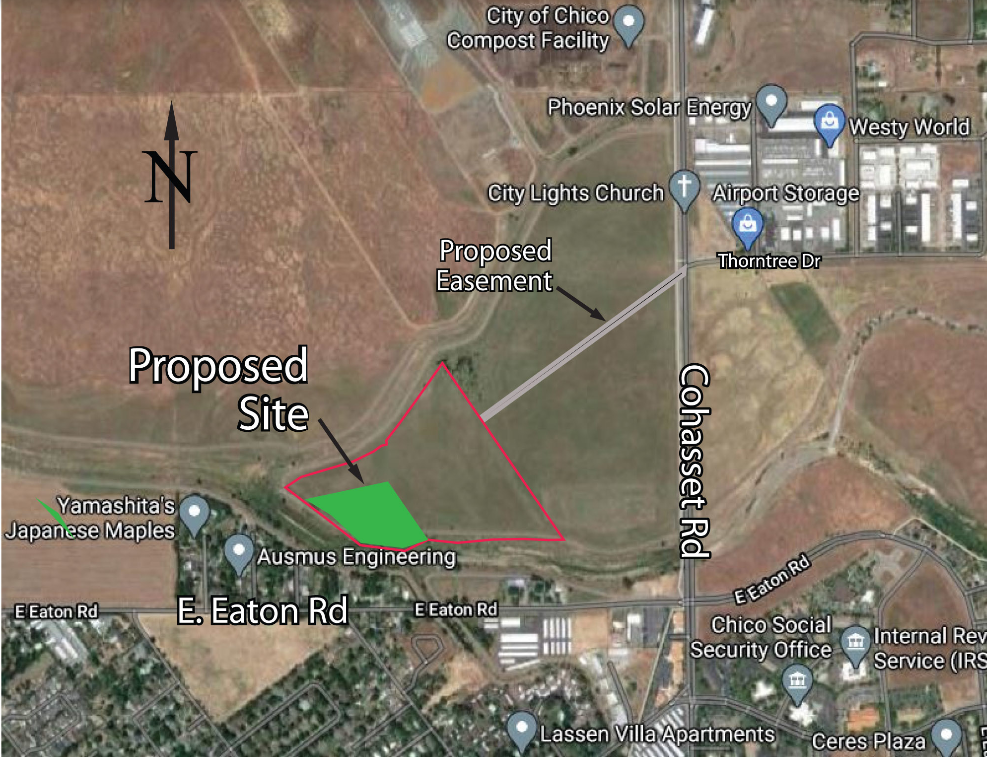 "Sometimes it's quite adventurous, it's great knowledge and wisdom and experience but, no, we don't want to be out here," he said. "Give or take, no, I'd rather be in some kind of a shelter."
Ranier said he's struggled with homelessness since he was about 15 years old but said a sanctioned campground with rent could change that.
"I would take advantage of that opportunity if it was meant to get me back on the credit list, yeah because I know when I go to apply for a place should that happen I probably won't have good credit or any kind of backing," Rainier said. "I'm sure to have somebody with a company like that would be great."
But the City of Chico said there are still obstacles that need to be addressed including getting certain government permits related to the environment and zoning before the plan can move forward.
The site would house between 80 to 100 people and feature some basic services such as trash cans, bathrooms, and showers supported by a monthly rent of about $200 to $300.
"The fact that residences are there and buildings and people are living in this B2 zone means that a campground can then be established because again it would be similar because it'll be people living just not permanent," said Manny Escalante, the Volunteer VP for the North State Shelter Team.
The proposed site was initially in a B1 zone but due to concerns about how close it was to the Chico airport is now in a B2 zone where other homes and businesses are, though the site won't neighbor any front doors Escalante said.
"If a house is zoned that means somebody at one point said there is no danger of the airport or airplanes flying overhead and we're just taking a little corner of that same zone," Escalante said. 
The North State Shelter Team said it's working on a fourth revision of the plan and hopes to submit it by the end of the year.
The city said there's no official application to act while the nonprofit said it's seeking an administrative use permit instead under California Code 8698.