CHICO, Calif. - Some retired Chico police officers who survived the Camp Fire were honored during a special ceremony on Thursday. 
Chico police replaced the badges of nine retired members of the department who lost theirs in the Camp Fire, giving each of them a special shadow box with their replacement badges.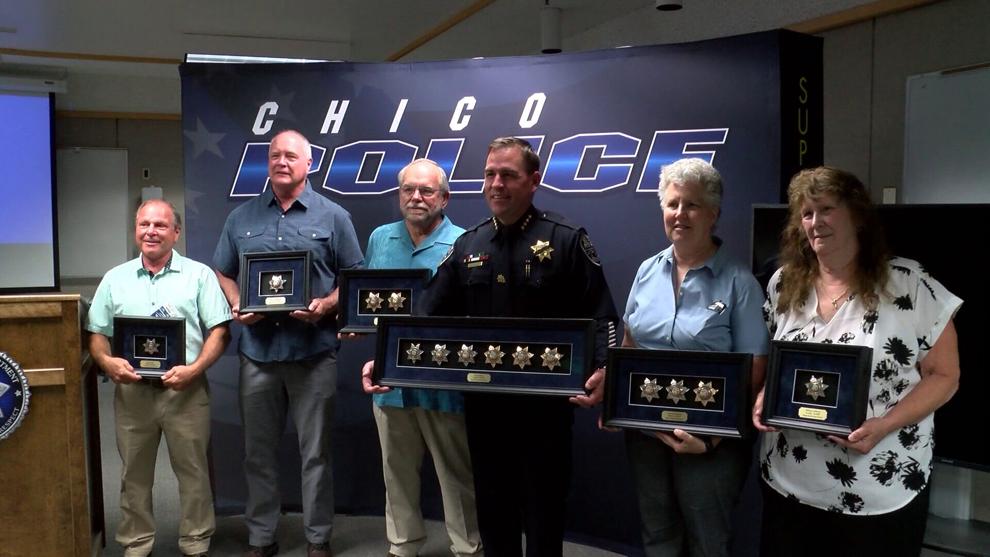 Renee Anderson worked here for 22 years and says this means everything to her.
"This was one of the things that was so important to me that I dug through the ashes for because I knew where it was," Anderson said. "I knew my retirement pack was there, but I never did find it."
Anderson lost her home in the Camp Fire and lived out of a trailer for three years. She says she was devastated about losing her badge.
"And it is part of who I am anymore," she said. "I put this badge on five or six days a week and it became who I was, so having it back is just exceptionally great."
Anderson says that badge and its meaning of it kept her going after the fire. 
"It represents family, it represents commitment, it was the thing that gave me strength," Anderson said.
All the replacement badges were donated and community groups raised money to cover the shadow boxes. 
"What was interesting is we had raised the money to replace the badges, and then when we went to order the badges, the company that makes these badges, a company named Blackinton, found out what we were doing," Police Chief Matt Madden said. "They were so moved by the project that they donated the badges."
This is the first time Chico Police honored its retired Camp Fire survivors. 
Within the first 12 hours of the Camp Fire, Chico police had 33 officers working on assignments related to the fire. 
Many of them, including Thursday's nine retired officers, lost their homes in the fire.