BUTTE COUNTY, Calif. - The broken hook that started the 2018 Camp Fire that burned through the Town of Paradise was given to the Golden Nugget Museum. 
"There's a responsibility that we have in order to carry it as an exhibit for posterity," said the Business Advocate at the Paradise Ridge Chamber of Commerce Mark Thorp.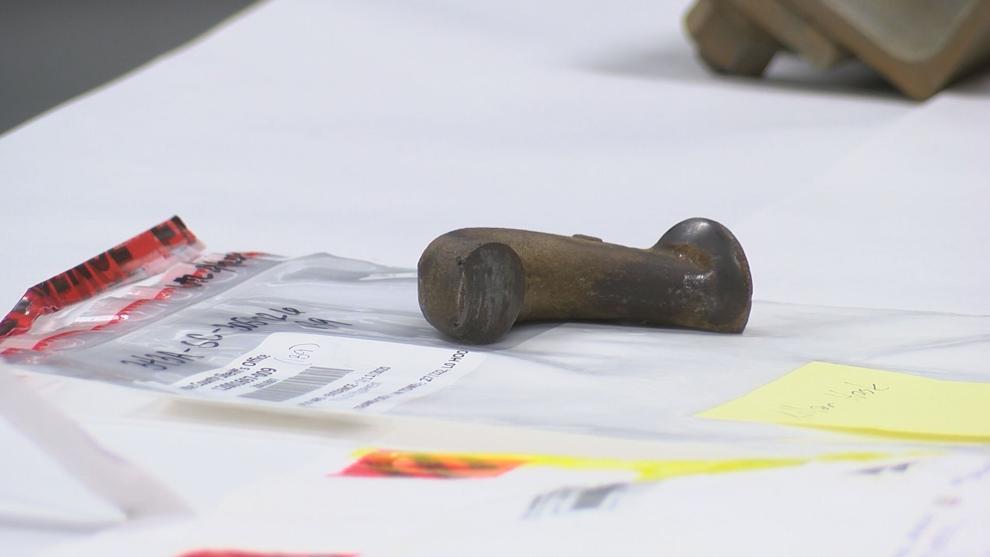 Before handing it over Butte County District Attorney Mike Ramsey showed how PG&E's rusty C-hook started the Camp Fire.  
Ramsey focused on the left transportation arm, the C-hook and the insulator that he said PG&E reportedly knew had wear on the hanger hole of the arm. 
Ramsey said, "Recognizing that they put on this add-on bracket and it appeared they put the same hooks back in. as you see eventually just wore, just wore till it fell out."
Paradise Mayor Steve Crowder had a hard time looking at the hook but he knows it serves a purpose. 
"Really disappointing that such a cheap part is responsible for burning our whole town down," said Crowder. "Our kids, kids, kids who didn't experience this first hand we'll be able to see what happened to Paradise. Hopefully we'll get this fixed and this doesn't happen to any more communities."
The museum is also taking the arm of the tower where the hook was hanging from. 
The question of how to display this equipment, Thorp said, is still up in the air.
"There will be a process of public input this isn't a decision that the museum is going to take independently, but through a committee process.' Thorp said. 
But for now, the equipment will be sent to Paradise.