OROVILLE, Calif. - In December 2018, defensive back Keishaun Creel found himself without a team to play on. 
His school at the time, Mesa Community College, shut down its football program. 
"I was crushed," Creel said. "I felt a little betrayed in a way. I didn't know what to do. I reached out to any Junior College and NCAA team I could. Coach Noxon, who's at Sioux Falls now, and Coach Snelling got in touch with me and got the ball rolling on that."
After three years at Butte College, Creel signed to play at Chadron State College, a Division II school in Nebraska. 
"It means everything," Creel said. "I feel like I worked my butt off for this all my life. I've been in JUCO for four years. It's really a blessing."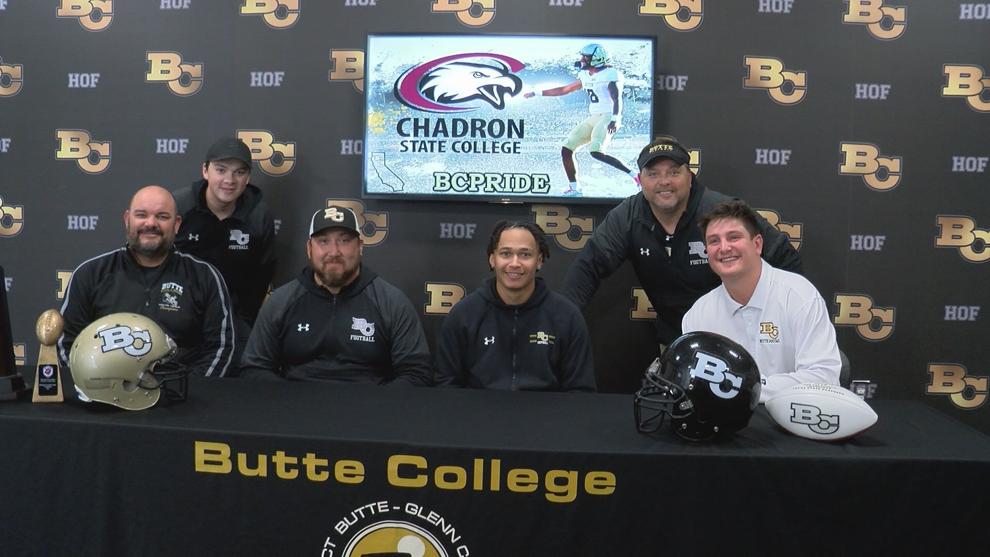 The defensive back's time at Butte wasn't always easy. He dealt with several injuries and the COVID-19 pandemic. 
In 2021, he finally took the field in a Roadrunner uniform. Creel tallied eight tackles in four games. 
"Coming to JUCO and then going through all that, I feel like it has taught me a lot," Creel said. "It's matured me as a man. I feel like I've matured a whole lot and I understand more about life. I'll be able to take on anything and succeed in life."
Creel also credits his teammates and coaches at Butte College for preparing him to play Division II football. 
"Everyone pushes each other," he said. "The coaches are always on you. There's no time to waste really."
Creel leaves for Chadron State College Thursday. He's planning to major in strength and conditioning, with hopes to one-day coach football.