REDDING, Calif.- Gray's Guilty Pleasures and Gifts had over $1,000 of sex toys stolen from them around 10 p.m. on Tuesday.
According to surveillance footage from the store, the suspect walked in heavily covered wearing a jacket, beanie, and face mask covering everything but his eyes and nose.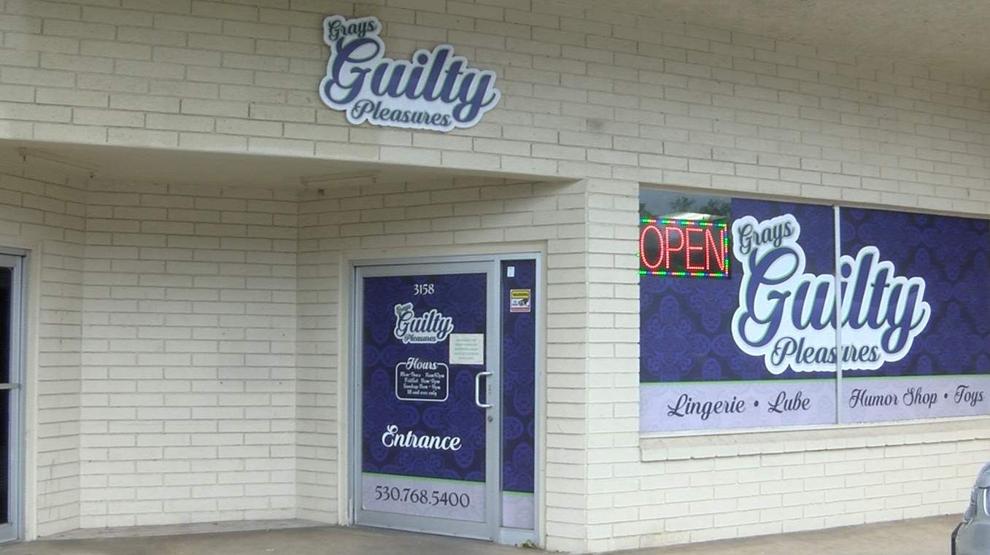 The suspect was aided by a woman who led the only employee at the store near the back by requesting help.
When the employee left the desk, the suspect ran out of the front door with all of the merchandise, ironically including police-grade handcuffs.
The store owner, Tim Gray, said he's had people steal from him five times over the last two years.
Gray told Action News Now that losing the $1,000 of merchandise heavily impacts a small business like his.
"People don't understand that we don't just spend stuff on these guys, we spend stuff on the community," Gray said. "I'm always helping where I can. $1,000 is a lot of money, it's no joke. You're not just stealing from me you're stealing from everybody because I help out, I give a lot."
Every time Gray has items stolen from his business, he institutes a new policy to make it harder for thieves to take away his livelihood.
One of those policies includes restricting people from bringing in large purses, but now people won't be able to wear masks like the man in the video did unless it's absolutely necessary.
"We're literally going to watch a little more of what we do. But that's what I'm saying we learn from every mistake we've made," Gray said. "It's just another mistake, we let him carry more product than he needed to carry which sucks to say. We want people to be comfortable, but I just can't lose all my money either."
Gray didn't file a police report for this incident.
He says he's discouraged since nothing happened the last time he took the time to report what happened, but the Redding Police Department says reporting is the best way to help the department track local crime.
"We would strongly encourage anybody who is the victim of a crime, business included, to take the time to make a report," Cpl. Aaron Holleman with the RPD said. "There's no crime too small, it's not bothering us, and it actually helps us do our job, helps us provide better service to the community. It indicates to us where crime is occurring. If you don't make a report, we don't know that it happened."
Cpl. Holleman told Action News Now that if the department knows where crime happens, they can increase patrols in that area to ensure safety.
"Making a report allows us to track where crimes are occurring," Cpl. Holleman said. "It allows us to track where there might be an increase in criminal activity in a certain area, a certain business district, or a certain neighborhood and allows us to direct our patrol resources to those areas."
Gray told Action News Now that he's been sharing surveillance videos of incidents on Facebook to raise awareness for other businesses in the area.
Action News Now spoke with some of those businesses that said seeing the videos helps them stay vigilant, and will call the police if any crooks target them.