SHASTA COUNTY, Calif.- Two years ago, the World Health Organization announced a global pandemic due to COVID-19.
Now, Mercy Medical Center in Redding and St. Elizabeth's Community Hospital in Red Bluff will light their buildings up in blue lighting to commemorate the staff working through the pandemic and the lives lost.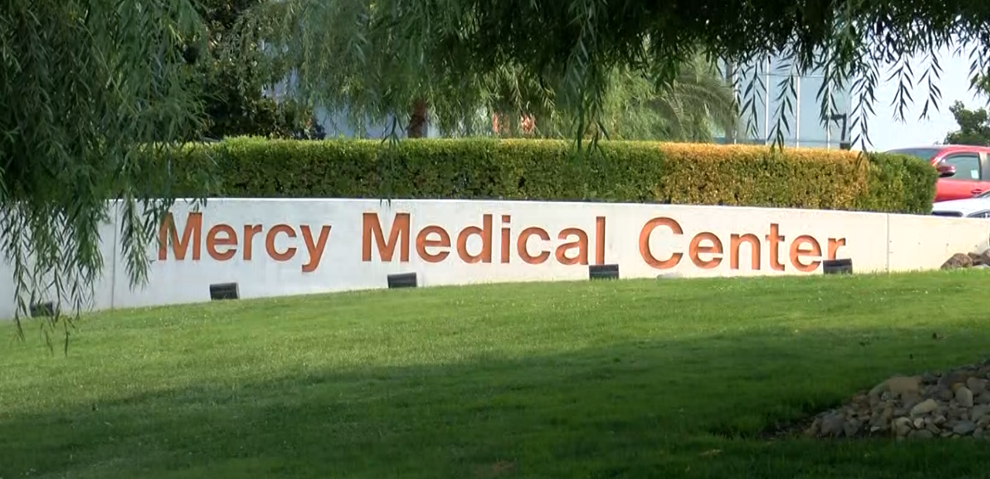 Randy Pennebaker is the Senior Director of Operations at St. Elizabeth's.
He told Action News Now the hospital has faced many obstacles over the past two years, but the biggest was making sure there was enough staff.
"I'd say our number one challenge was staffing, and I think you'd hear that resonate across the country," said Pennebaker. "Whether it was from actual infections or just the sheer number of folks that we had here at the facility to take care of."
Pennebaker says he was amazed at how quickly hospital staff stepped up to help the community.
"Amazing physicians, nurses, support staff, watching everybody rally surge after surge was truly a sight to behold here at the facility," said Pennebaker.
Cases are dropping in both Tehama and Shasta counties, but Pennebaker hopes the community will be more prepared for other outbreaks in the future.
"From how we protect each other, to vaccinations, masking. We need to learn from all of those things to ideally prevent the next potential wave from moving through our communities," said Pennebaker.
As cases drop, Pennebaker says St. Elizabeth's staff is no longer in "crisis mode" and has started doing elective surgeries again.
Action News Now spoke with many people in Shasta County about their experience over the past two years.
Many said they were excited that life was beginning to return to normal after seeing hundreds of COVID cases per day in January and February.
One woman told Action News Now the only hard part of the pandemic was when she couldn't see her grandkids and has spent as much time with them as she can now.
"We can't wait. We got great grandkids to enjoy, and it was hard to get together with them. They didn't want to give us their colds and stuff," said Elaine Moore.
Action News Now also spoke to a local elementary school teacher.
He said it was hard moving to online learning early on and is glad to be back in the classroom with his students.
"I really am glad that we're getting rid of the masks, that we're able to return to face-to-face learning, and the kids are excited about it too," said Michael Cain. "Students want to just be able to see and talk to each other and that's really where it's at."
Many people told Action News Now they are optimistic about the future now that things are starting to return to normal.