CHICO, Calif. - The Chico Police 2021 crime report shows 564 reports of violent crime, up 4% from 2020. Four hundred and thirteen of those were aggravated assaults.
The crime report also shows an increase in property crimes with burglaries and larceny spiking.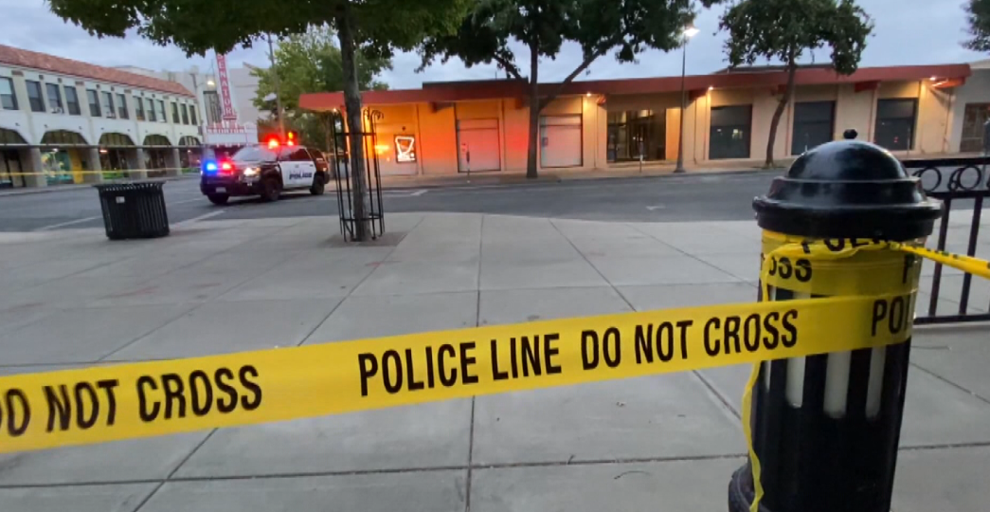 Some people that spoke with Action News Now today say they suspect the pandemic has something to do with it.
Along with aggravated assault, rape is also up. Rape is around the same the city saw in 2018 and 2019, but it's up by 57% last year from 2020.
Jacqueline Lincoln who raised her kids in Chico says that's unacceptable.
"Sure it adds to our fear," said Lincoln. "I mean we're women, of course, it adds to our fear. It speaks to what Katharine was talking about earlier where she used to feel safe, and now we don't."
Chico has more rape and aggravated assaults reported than Redding, which has a similar population size. Sacramento has five times the amount of people as Chico, but reports just about double the amount of rapes.
"That's one of those things that just has to stop," said 35-year Chico resident Alden White. "Theft, times are tough with the wallet and I get that, but that's something entirely different. That's not alright."
Aggravated assault crimes have increased by 17% since 2019.
Vehicle thefts also went up by 45% last year over 2020. The city had more than 400 vehicle thefts for the first time since before 2018. There were 458 cases.
Mateo Zahedi moved here for college and says the short time he's been here, he's seen happen several times. 
"In that same complex I had my car broken into as well and three other ones," said Zahedi. "The guy didn't steal anything, he just felt like breaking into my car and looking around. He didn't find anything of value, which is good I guess."
Rape and vehicle thefts rose the most last year compared to 2020. Chico State student Lukas Harrison thinks the police are doing all they can but wants to see change.
"I have some personal experience with friends dealing of car theft and things like that, so I have a first-hand account of seeing that increase definitely," said Chico State student Lukas Harrison.
Property crime hit a four-year high last year. Many say they lock up their cars and make sure to remove everything before they go into their house for the night.
Another challenge, Chico Police right now has 19 vacant positions, including seven police officers.
Along with the increases, robbery is down 25% last year from 2020 and there were three homicides each in 2020 and 2021.