SISKIYOU COUNTY, Calif. 4:32 P.M. UPDATE - The Siskiyou County Sheriff's Office has downgraded Zones SIS-1004, SIS-1007, SIS-1111, SIS-1114, SIS-1117, SIS-1227-A and B and SIS-1233-B to evacuation warnings.
Evacuation warnings for Zones SIS-1105, SIS-1212, SIS-1215, SIS-1218, SIS-1221, SIS-1225 and SIS-1230-A have been lifted.
Zone SIS-3303-A, SIS-1010-A, SIS-1120-B and D, SIS-1236-A and SIS-2001 under an evacuation warning.
The Siskiyou County Sheriff's Office says that residents in Zone SIS-1316 are allowed to go back home.
The McKinney Fire remains 40% contained and has spread to 60,271 acres since it started on July 29, according to US Forest officials.
The Siskiyou County Sheriff's Office says that the McKinney Fire has burned a total of 132 structures, including 87 homes. 
Highway 96 is still closed due to the fires. The cause of the fire is still under investigation.
Siskiyou County is under a red flag warning, according to the sheriff's office.
USFS has also said that the Smokey Fire, west of the McKinney Fire, has spread to 34 acres with 75% containment.
The Yeti Fire has burned 7,878 acres and is 19% contained. The Alex Fire has burned 151 acres, and is 80% contained.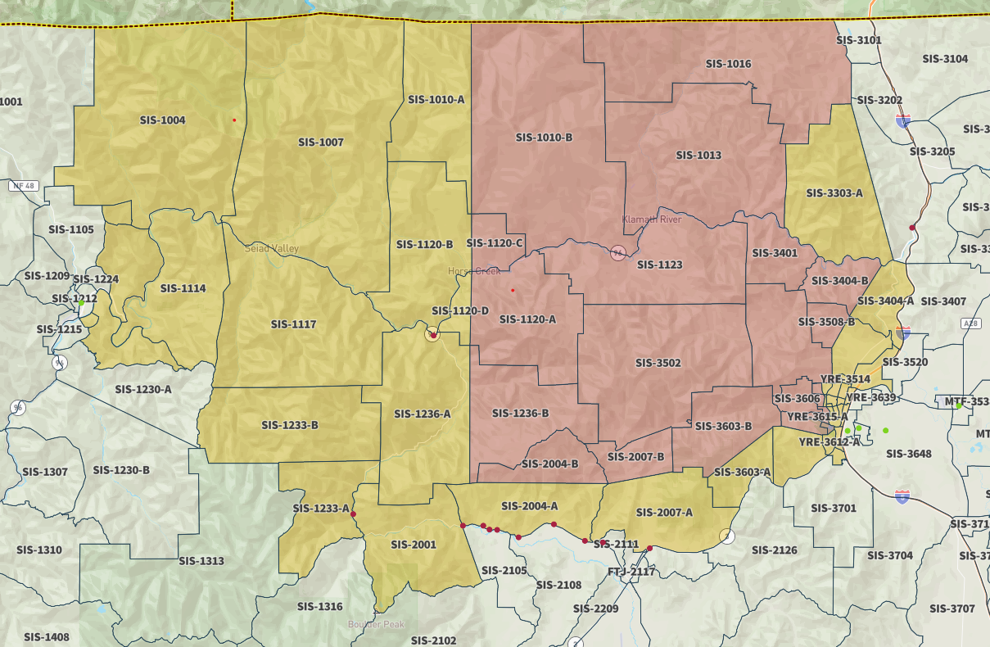 This is a developing story. Action News Now will keep you updated with new information on-air and online.