SISKIYOU COUNTY, Calif. 9:30 A.M. UPDATE - The McKinney Fire remains 40% contained and has spread to 60,271 acres since it started on July 29, according to US Forest officials.
The Siskiyou County Sheriff's Office says that the McKinney Fire has burned a total of 132 structures, including 87 homes. 
The Siskiyou County Sheriff's Office says that residents in Zone SIS-1316 are allowed to go back home.
The SCSO has placed Zone SIS-3303-A under an evacuation warning.
Zones SIS-1010-A, SIS-1120-B, SIS-120-D, SIS-1236-A and SIS-2001 are also under evacuation warnings.
Other zones in the area are still under evacuation orders.
Highway 96 is still closed due to the fires.
The cause of the fire is still under investigation.
Siskiyou County is under a red flag warning, according to the sheriff's office.
USFS has also said that the Smokey Fire, west of the McKinney Fire, has spread to 34 acres with 75% containment.
The Yeti Fire has burned 7,878 acres and is 19% contained. The Alex Fire has burned 151 acres, and is 80% contained.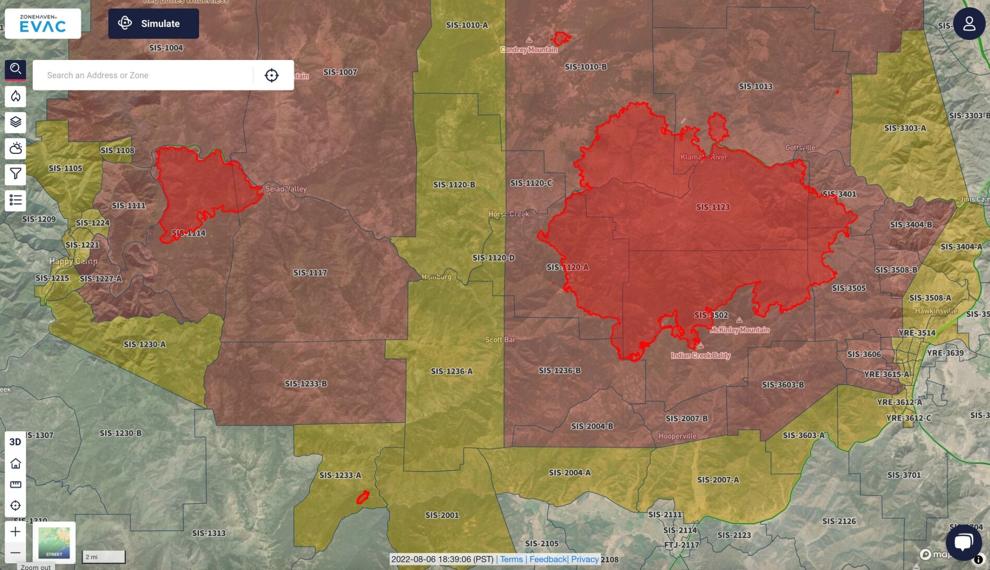 This is a developing story. Action News Now will keep you updated with new information on-air and online.