PARADISE, Calif. - People who are part of the Fire Victim Trust will soon see an increase to pro rata payments. On Jan. 11 the Trust announced pro rata payments will increase from 45% to 60%. 
The Trust told Action News Now it will issue the first 60% pro rata payments on Jan. 31. People that have already received 45% of their payments will see the 15% increase issued on Feb. 7. 
The increase in payments comes from the sale of some 190 million shares of PG&E stock.
Paradise Mayor Greg Bolin said there's still more to do to help people get 100% of their settlement.
"I think we'll get to the point that people can put their lives back together and hopefully start over again," Mayor Bolin said. "Again, it's a marathon. We're in a marathon this isn't a sprint so keep pushing, keep patient and we'll get there."
Mayor Bolin said the trust operates independently but that the Paradise Town Council and Trust have been in constant contact. He said the process has been slower than most would like but that he and the council will continue taking the community's concerns to the Trust.
The Trust told Action News Now it is working to process claims and pay people quickly but that process depends on stock conditions.
The Fire Victim Trust said about 91% of claimants have received determination notices and that less than 1% of claims have been appealed.
Some claimants said getting more money from the Trust is a good thing but it still not enough.
"Everybody lost everything they had," Camp Fire survivor Alan Rigg said.
This was the second time Rigg lost everything in a natural disaster, except last time it was Hurricane Katrina in 2005.
"What can I say? I had never been, I'd been through California but I'd never been here. Through some friends, I wound up in Paradise, and what a beautiful place it was and life was perfect," he said.
Rigg is part of the 76% of people who received cash from the Fire Victim Trust since it started in July 2020.
Since then the Fire Victim Trust has paid out nearly $6 billion to victims. 
Rigg received 45% of his settlement. He said the 15% isn't life-changing for him but hopes the push to 60% will be a big difference for people still waiting on payments.
"If they get all of that at once then it might make a difference to them," Rigg said. "I mean it's an individual thing but so much was lost. It's hard to make it, never make it up."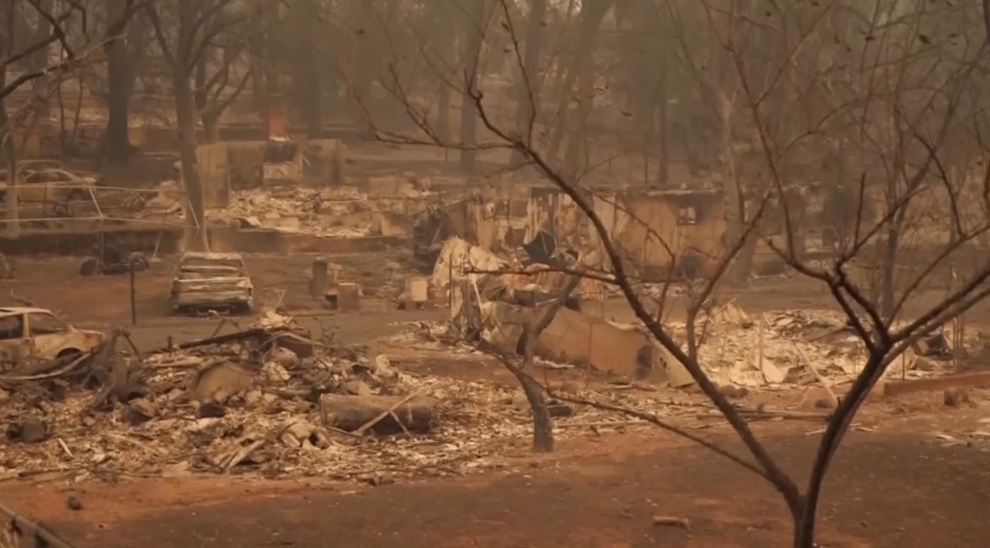 Rigg said through the loss he has learned to find the good wherever he can. For him that's through music. He enjoys writing and performing his music in the community and enjoying life with his dog Tipitina.
"Find something in your life that gives you some passion to do something then every day is a blessing," he said.