UPDATE, 5/22/22, 2:45 p.m. - Redding Rodeo officials have confirmed how many people were injured when a bull escaped from the rodeo on Friday night.
Five people were injured overall, no one was critically hurt. Three of the people were injured on the rodeo grounds. The other two were injured near the Sundial Bridge, one of them was taken to the hospital.
The bull will not be bucking at the Redding Rodeo again. He has been taken back to his ranch.
 --
REDDING, Calif. - A bull jumped a fence on Friday night during the final section of the bull riding event at the Redding Rodeo.
The Redding Police Department told Action News Now that six people were injured during this incident. 
Four of the people were medically cleared and left before law enforcement arrived. One victim, a teen, received minor injuries. One woman, who was hit be the bull while walking near the Sundial Bridge, was taken to the hospital with minor injuries.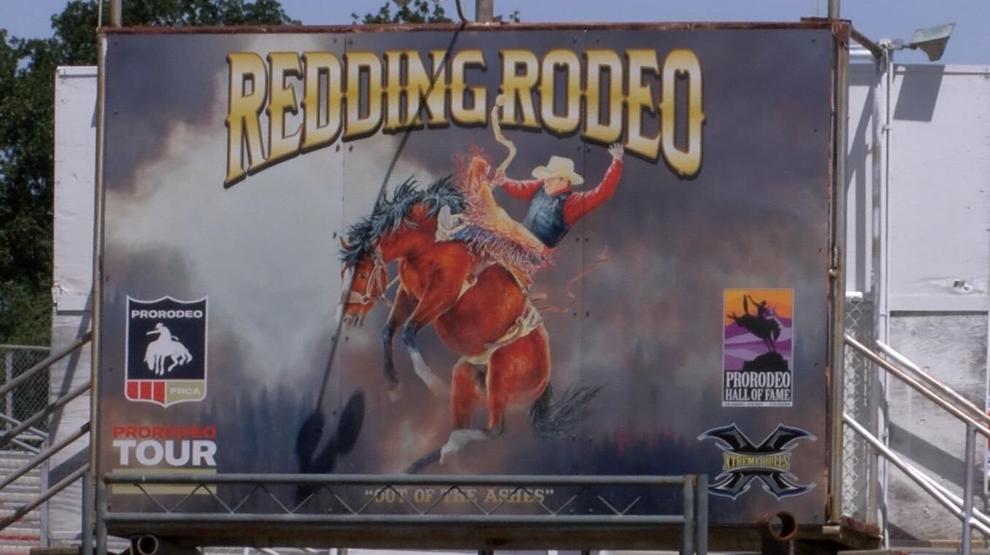 The bull ran out of the rodeo grounds and towards the contestant parking area, according to Redding Rodeo officials.
The bull was captured near the Sundial Bridge and placed into a trailer.
Robert Innes shared a video with Action News Now showing the bull jumping a fence during the Redding Rodeo.