NORTHERN CALIFORNIA - Vitalant will continue its Summer Classic Blood Drive in Chico, Redding, and Yuba City on Saturday.
Dozens of people donated on Friday but Vitalant hopes even more people will come in this weekend to help with the ongoing blood and plasma shortage.
"We like to keep about a four-day inventory on hand and it's been about half of that, really for the last couple of years which is why you hear so much about blood shortages. If people would just come in, donate, and then donate regularly we would not have shortages," Vicki Wolfe of Vitalant said.
Madeline Bird is one of those regulars that Vitalant is referring to. Bird has been donating blood since high school and was inspired by her father-in-law to start donating platelets.
"He would always come to Chico to visit his grandkids; my kids and it was often after a platelet donation. And I thought you know maybe if I'm eligible I can do that too," Bird said.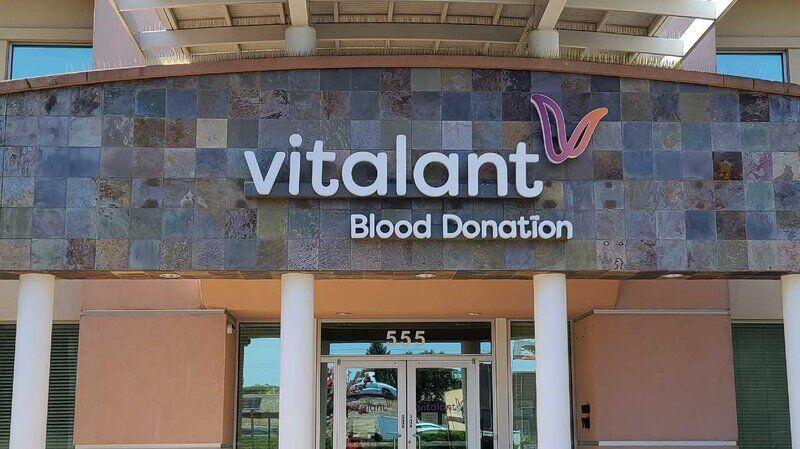 Bird understands why some people may be hesitant to donate but said over the years Vitalant staff has always taken care of her and made her feel safe to come back. 
"I always remind myself, you know what, there are really responsible people here who know how to take care of me if something happens and I trust them. I will walk out of here no problem," Bird said.
Vitalant said the summer months are some of the hardest for donations and that they'll see several thousand fewer donations during this time. 
That's why they are asking everyone who can donate to make an appointment or walk-in. Vitalant is offering a free T-shirt, a Round Table personal pizza pass, and a $6 gift card to every person that donates.
Where people can donate on Saturday, August 6:
Redding Donation Center (7 a.m. to 3 p.m.) - 2680 Larkspur Ln. 
Chico Donation Center (7 a.m. to 3 p.m.) - 555 Rio Lindo Ave.
Boyd Hall in Yuba City (9 a.m. to 3 p.m.) - 1895 Lassen Blvd. 
Appointments are recommended but not required to donate. To book an appointment click here.