NORTHERN CALIFORNIA - CAL FIRE has determined the cause of the Dixie Fire which broke out on July 13, affecting Butte, Plumas, Lassen, Shasta and Tehama Counties. 
Upon investigation, CAL FIRE determined that the fire was caused by a tree contacting electrical distribution lines owned and operated by Pacific Gas and Electric (PG&E) located west of Cresta Dam.
The investigative report for the fire has been forwarded to the Butte County District Attorney's Office, according to CAL FIRE.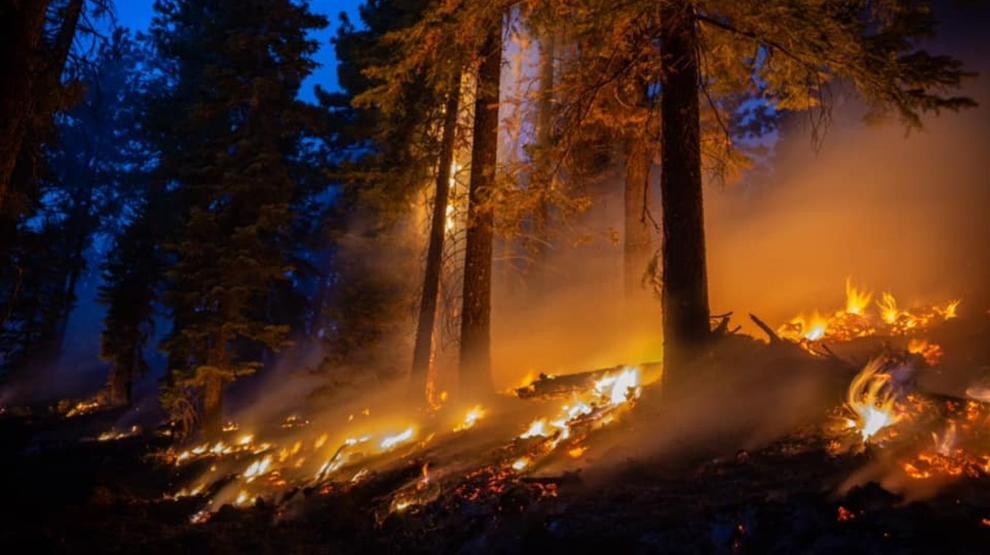 The Dixie Fire burned 963,309 acres, destroyed 1,329 structures and damaged 95 additional structures.
Action News Now reached out to PG&E and received the following statement regarding CAL FIRE's announcement: 
As we shared in our public statement in Chico in July after the start of the Dixie Fire, a large tree struck one of our normally operating lines. This tree was one of more than 8 million trees within strike distance to PG&E lines. Taking a bold step forward, PG&E has committed to burying 10,000 miles of lines in addition to the mitigations included in PG&E's 2021 Wildfire Mitigation Plan.
Regardless of today's finding, we will continue to be tenacious in our efforts to stop fire ignitions from our equipment and to ensure that everyone and everything is always safe.
Butte County District Attorney Mike Ramsey will decide whether to pursue criminal charges. Action News Now spoke with Ramsey Tuesday evening and asked if he has reason to believe that there was criminal negligence in the case of the Dixie Fire. 
"It's a little on the early side for us, as much as that seems difficult to believe. Remember in the Camp Fire where it took well over a year for us to come to a conclusion in the Camp Fire that that was criminal negligence so we want to be very careful that if we bring the case that means that we believe that we can prove the case beyond a reasonable doubt," Ramsey said.  
Ramsey said it could take a few more months before a determination on possible criminal charges is made.