REDDING, Calif. - One woman was killed Friday morning when she drove the wrong way and hit a big rig, causing a fiery crash on Interstate 5 (I-5) in Redding, CHP said.
The CHP said they rushed to the scene at around 1:07 a.m., Friday at the southbound lanes of I-5 just north of South Bonnyview Road.
When officers arrived they found a Lexus vehicle that had caught fire as well as a big rig near it.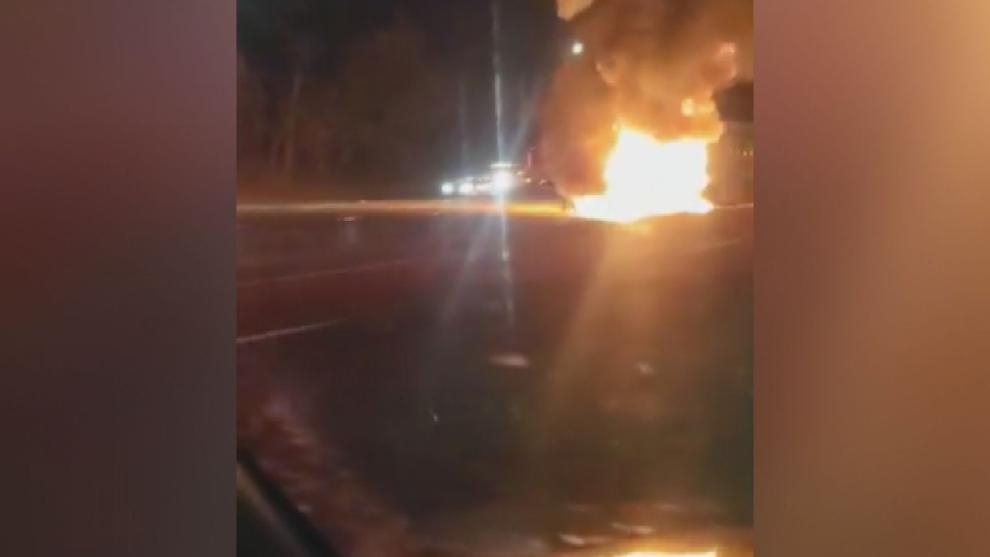 Based on CHPs' preliminary investigation, a woman driving a Lexus entered the southbound lanes of I-5 from South Bonnyview Road in the wrong direction.
As the Lexus kept going north on south I-5 it eventually hit head-on with a Volvo big rig that was going south.
The impact caused both vehicles to catch fire and rest on the center divide of I-5.
Two people who were inside the big rig were able to escape safely with minor injuries.
The woman driving the Lexus was declared dead on scene, Action News Now is working to find out her name and what the circumstances were leading up to the wreck.