EVANSVILLE, Ind. - Chico State men's basketball's season came to an end with a heartbreaking 81-69 loss to Augusta in the NCAA Division II Elite Eight. 
"It's been a magical season," Head Coach Greg Clink said. "It's been the greatest group of guys you could ever ask to coach."
The Wildcats fell to the Jaguars 81-69 in overtime. The final score doesn't show how close this game was. 
Sixth Seed Chico State played in its third Elite Eight in nine years, eyeing its first Final Four appearance in program history.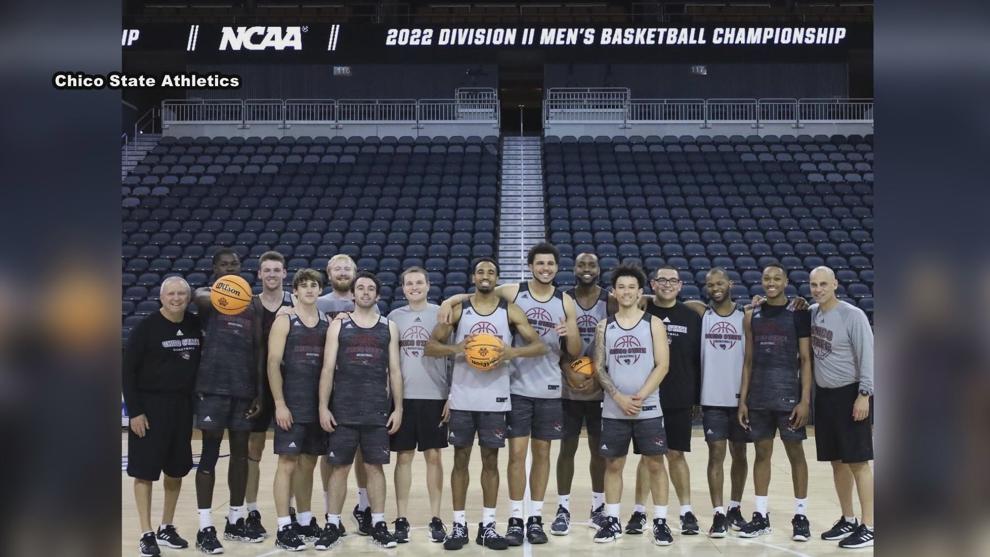 Augusta had the hot hand early. Guard Miguel Arnold sunk one of his seven triples to put the Jaguars on the board first. Arnold finished with a game-high 33 points and a whopping 70% from three. Chico State struggled to defend both Arnold and seven-foot-one center Tyshaun Crawford. 
"Arnold got hot early, so we made adjustments where we started denying him the ball," Coach Clink said. "That took away our ability to double Crawford. You try to take away one but you give up the other. I thought we defended [Arnold] well in the second half, but he still stepped up and made them at a good clip."
Chico State didn't take its first lead until four minutes into the second half. Senior Malik Duffy put the Wildcats up two with a floater. Duffy led the Wildcats with 23 points. Like in Chico State's game against Alaska, Sophomore Brennan Wheeler stepped up off the bench. He tallied 10 points including two threes. 
The Jaguars kept this one close throughout the second half. The game was tied at 66 with 18 seconds left in regulation. Chico State had a chance to win it, but Colby Orr missed a three and Duffy couldn't get the putback. 
"I wasn't pleased with what play I chose to run so I'll be thinking about that one," Coach Clink said. "I couldn't be more proud of their effort and how hard these guys fought all year."
Ultimately, the Wildcats offense faltered in overtime. The Jaguars outscored them 15-3 behind three made triples.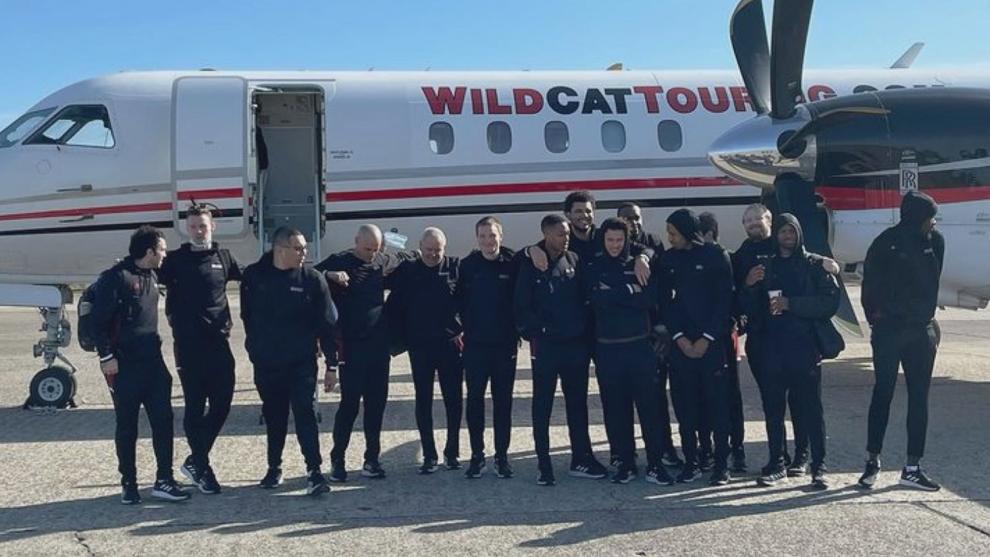 Despite the Elite Eight loss, Chico State had a lot to be proud of. The Wildcats won their first 10 games, made the CCAA Tournament and won three NCAA Tournament games to win the West Regional. 
Senior Malik Duffy was one of three players who returned for their sixth season. After the game he reflected on his time at Chico State.
"It's been unforgettable," he said. "Coach Clink is going to be a lifelong friend of mine. More than a friend, a mentor. I'm super excited that I had the opportunity to come back and play for him and the team. It's something I'll never forget, and will cherish for the rest of my life."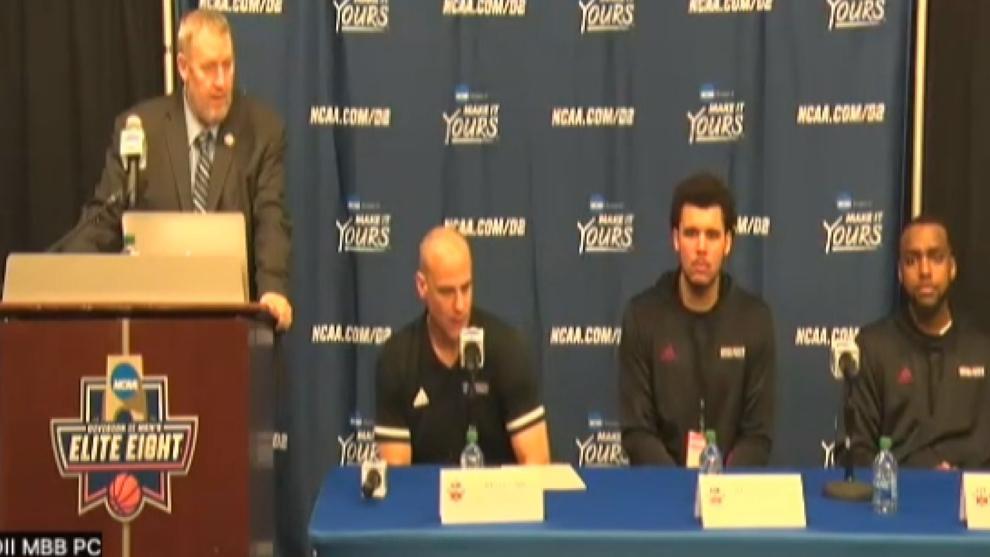 Clink also expressed gratitude for everything Duffy and the other four graduating seniors have contributed to the program. 
"This guy is the epitome of what it means to be a student athlete," Coach Clink said. "I can't even count the number awards he has won for being the player he has been. Most of all, he has a good a heart as anybody I've ever coached. If I had a kid that grew up to be like him, I'd be a proud dad."
The Wildcats finish the season 22-5, ending a special season for Chico State.