CHICO, Calif. - Chico Project Save stands for salvage all valuable equipment, but it does so much more than just that, it also saves lives.
"This is our warehouse for all medical supplies, this area is the respiratory equipment and that's for people who need CPAP or BiPAP at night for sleep apnea," Dave Scott, a volunteer at the organization, said.
Chico Project Save is a non-profit that donates medical equipment to those in need.
"If they don't have insurance, or their insurance is taking too long or they have a piece of equipment that broke and they need it right away, this is the place where they can come in and hopefully we can get them the equipment they need," Scott told Action News Now.
Usually the non-profit is only open Tuesday mornings, but today it opened its doors for a second time on Saturday morning for a special reason.
"CPAP equipment, we have so much of it and we just wanted to invite the public in," Director of Chico Project Save Janice Walker, said.
This kind of equipment can be essential for people like Bryanna Daniels.
"When I was diagnosed with sleep apnea, I was fatigued all the time, I mean I was sleeping like the whole day. If I didn't have my CPAP, you now it would be just very hard for me to go about my daily life. I'd be consuming countless milligrams of caffeine just to try and function," Daniels said.
But Chico Project Save doesn't just donate CPAP machines. It's donated everything from Band-Aids to ambulances across the world.
Motorized chairs can sell between 30 to 35 thousand dollars, but at Chico Project Save you can get one for a donation of just a fraction of that cost.
The group saw an increase in need for equipment after the Camp Fire.
"Last Tuesday, we probably had between 40 and 50 people come in, in a three hour window," Public Relations Ambassador for Chico Project Save, Richard Nye, said.
And in the last year it's been sending help to Ukraine.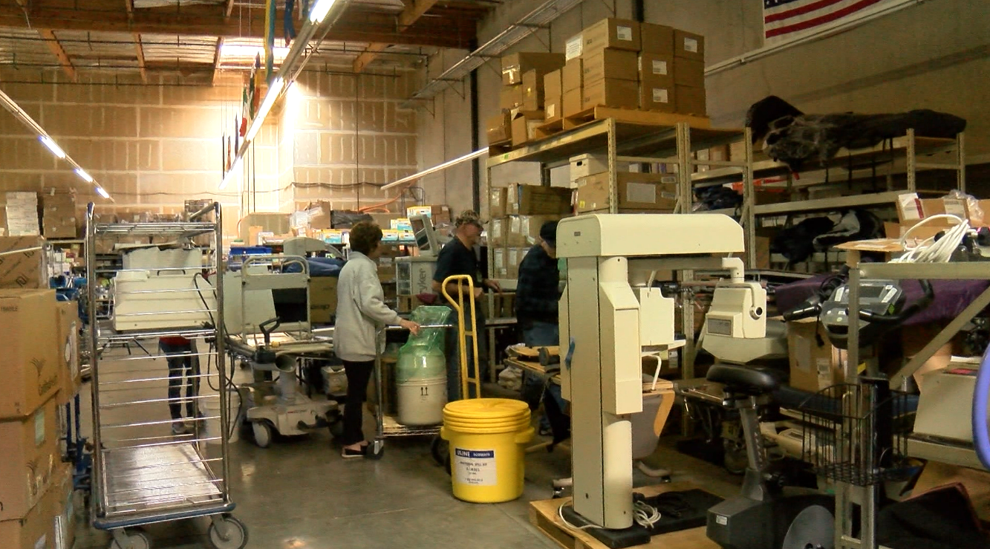 "You know hospital equipment, medical equipment, bandages, clothes, supplies. Yeah anything that we can ship to Ukraine we will," volunteer and Captain of Safety, Courtney Kasey, said.
The group needs help to keep helping others.
"We run on donations, no donations and the doors close, we have a little donation box, so people get stuff they'll put like 5 bucks 20 bucks sometimes 100 and you know we can pay the rent live another month," Nye told Action News Now.
This service is available to the public one day a week Tuesday mornings from 9 a.m.- to 12 p.m. 
You can find the Chico Project Save office at 1100 Marauder St. next to the Chico Municipal Airport.
You can find more information about Chico Project Save on their website.