OROVILLE, Calif. - Butte College's 2021 starting quarterback Brian Harper is heading to play D-1 ball at Weber State.
After four years at Butte College and only playing two seasons, the QB celebrated his next step with family and coaches. 
"It means a lot," he said. "I've put in a lot of time, a lot of work. Just to finally have it pay off feels really great."
Harper's time at Butte College has been anything but straight forward. He lost the starting quarterback battle in 2019. Then, Covid hit in 2020. It wasn't until 2021 that he took snaps as the starting quarterback. 
"Kyle was a good quarterback, but it was definitely hard sitting on the bench," Harper said. "It drove me to work harder to earn the job for 2021. It felt really sweet to finally have it all pay off and get back on the field after all that time.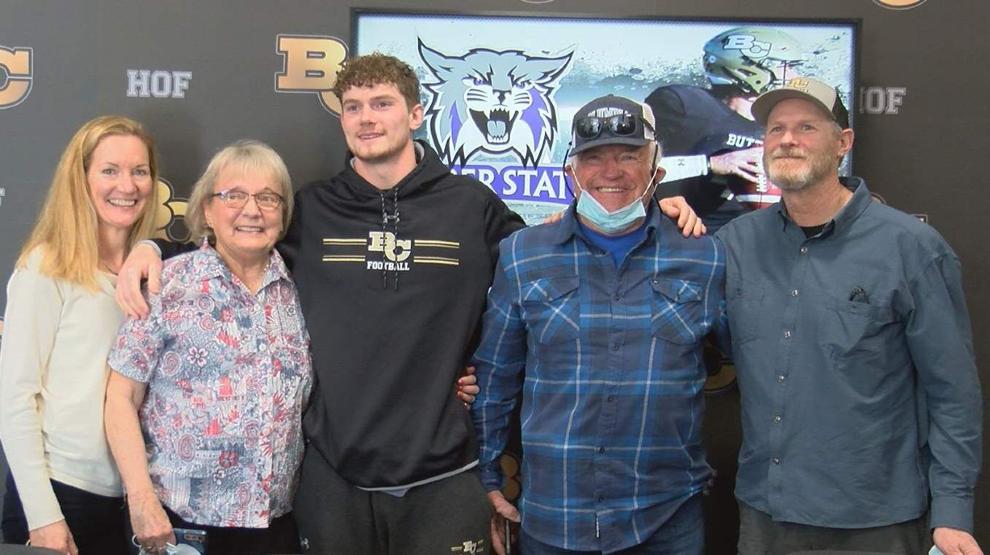 "Brian in high school wanted to play D-1 football," Harper's dad, Mike, said. "We knew the journey was going to come through Butte. Brian came to the quarterback camp here every summer and built a good relationship with Coach Hays."
Harper racked up 1,700 yards in the air, 500 more on the ground and 20 total touchdowns this season. Now he says he's ready to tackle the Big Sky Conference. 
"I just bring an athleticism and competitiveness that isn't matched by anyone," Harper said. "I think I can compete and go against those high level teams in the Big Sky."
As far as living in Utah?
"I was briefly in Utah when I broke down there," Harper joked. "That's my only Utah experience, but I'm looking forward to getting out there and being able to learn about the area and living out there."
Hopefully once he gets to the Weber State football field, he'll have some more memorable experiences than his car breaking down. 
A quick turnaround for Harper. The quarterback got the offer Monday and leaves Thursday. 
"It's all so fast," he said. "I think once I get out there and get settled it'll hit that its actually happening."