OROVILLE, Calif. - On a day honoring its newest Hall of Fame inductees, Butte College Football put on a Hall of Fame type performance.
The No. 15 Roadrunners upset No. 1 City College of San Francisco 35-14. The victory snapped CCSF's 16-game win streak.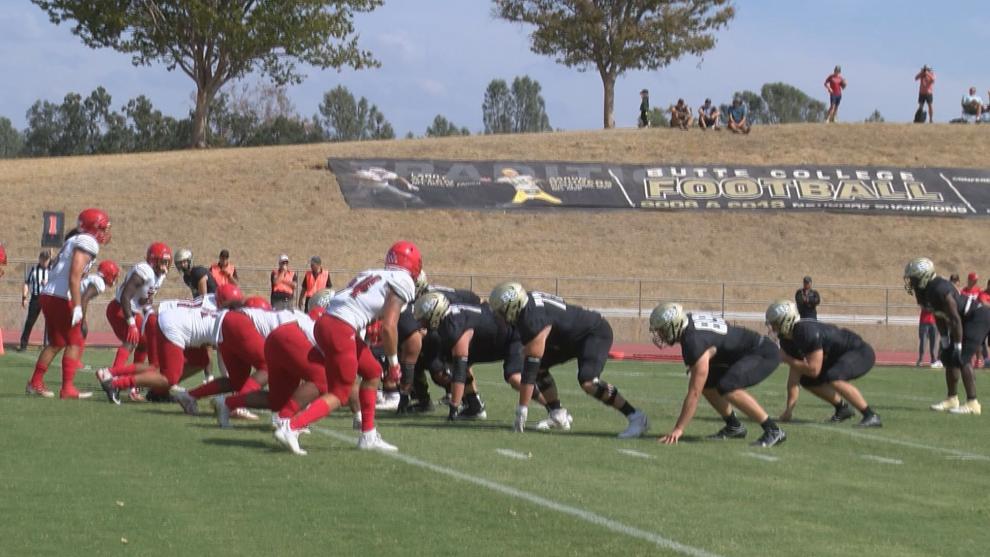 Butte College made a statement in the opening kickoff. Defensive Back Zach Valcarcel returned it 66 yards. That led to a 34-yard field goal from Dante Jackson. 
CCSF fumbled its kick return so the Roadrunners went right back on offense. This time, Quarterback Tanner Hughes ran it in. Butte missed the extra point so it led 9-0.
The Rams answered later in the first quarter. Quarterback Matt Jenner scrambled to find Aaron Espero for the score. That cut the Roadrunners lead down to two.
Butte's defense shined in the second quarter. The Roadrunners sacked Jenner on back-to-back plays. CCSF punted, setting up Butte in the red zone. Hughes snuck his way in from the one-yard line for his second rushing TD of the game. Butte led 19-7.
The Rams had one last chance before the half. Linebacker Aiden Sullivan picked off Quarterback Jack Miller, leading the Roadrunners into CCSF territory.
With two seconds on the clock, Hughes heaved it down field to Tre Patterson for the 40-yard touchdown. Butte led 26-7 at the half. 
During halftime, Butte College recognized its five inductees into the Roadrunners Hall of Fame: Lisa Mispley Fortier (Women's Basketball), Teivaskie Lewin (Men's Track and Field), Derrick Miramontes (Baseball), Joddie Vossler-Gleason (Women's Basketball - Head Coach), and Danny Watkins (Football).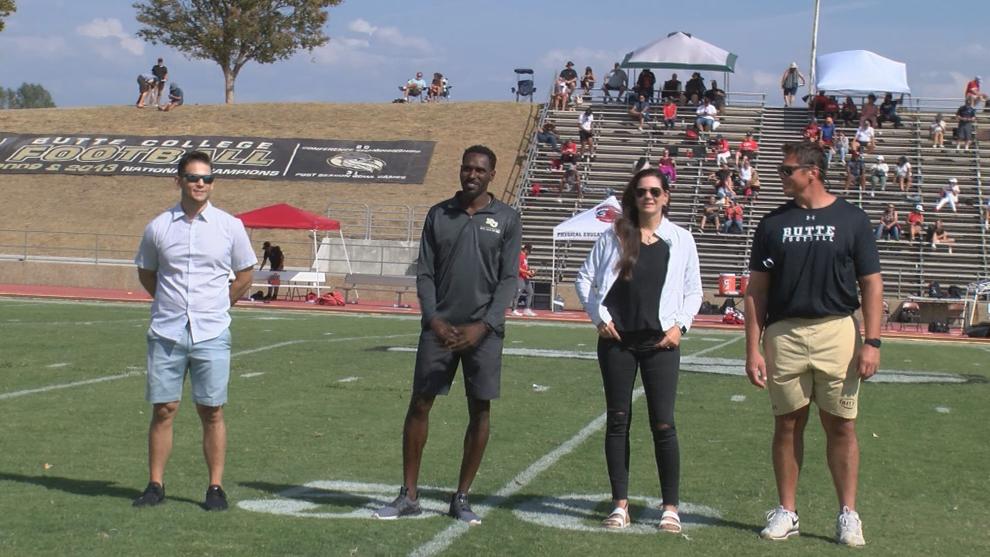 The Roadrunners continued to pile it on in the second half. Hughes connected with Jailen Hammer for a 31-yard touchdown. The defense later forced a safety to extend the lead to 35-7.
CCSF scored one more touchdown in the fourth quarter, but it was too little too late. 
Butte College won 35-14 to advance to 2-1 on the season.
The Roadrunners are back on the road next Saturday against Modesto at 5 p.m.