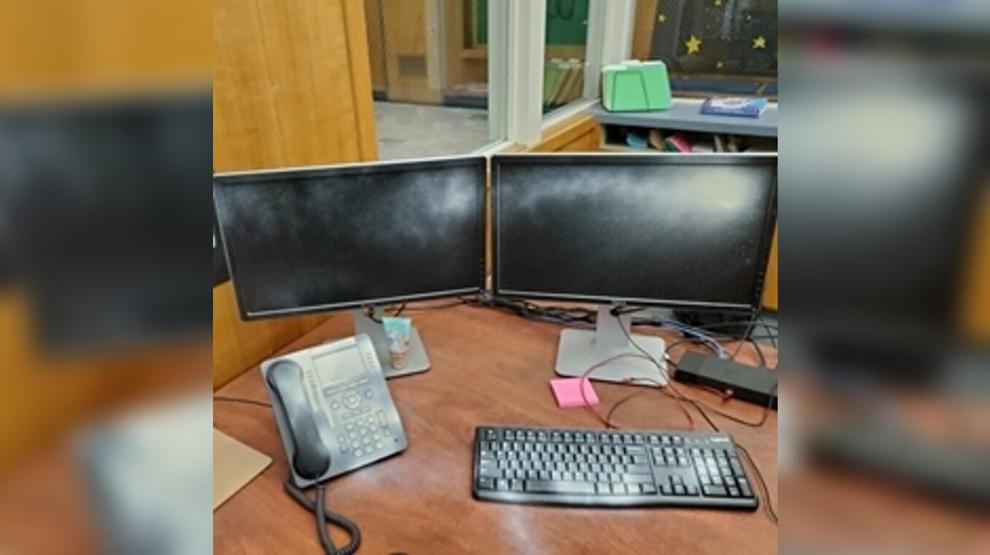 PARADISE, Calif. - Two teenagers were arrested in connection to two sets of vandalism to Paradise Junior High School and another to the Five Star Mini Storage over the weekend.
Paradise Police Department said at about 3:48 p.m. Saturday, an officer responded to the school for a report of vandalism.
When the officer arrived, the officer discovered the suspect climbed onto the roof and broke 10 skylight windows. The glass fell into the hallway of the school.
A van window of a Paradise Unified School District was damaged and it appeared the suspect attempted to break it with a rock.
At about 11:10 p.m. Saturday broken, CAL FIRE responded to the school for a report that the fire alarm was activated.
When firefighters arrived, they found the school was broken into and an officer with Paradise Police Department found damage to the school.
This time, police said several more skylights were broken out and at least three fire extinguishers were used in the kitchen, cafeteria and the school's storage area.
Police said they also found male genitalia and racial slurs graffitied throughout the school, including to computers and phones.
Sunday morning, officers responded to the Five Star Mini Storage for a report of vandalism.
Police said the suspects jumped over a wall to enter the facility where they broke into and emptied six fire extinguishers. The extinguishers were then thrown on the ground in the parking lot, causing damage.
Through video surveillance from the school, storage facility and a citizen, police identified one suspect as a 13-year-old boy.
During a further investigation, police identified a 14-year-old boy as a second suspect.
The two teenagers were booked into the Butte County Juvenile Hall.