Four people who contribute to making Chico a great place to live were recognized over the weekend as "Official Chico Icons" by the "You Know You're from Chico When..." Facebook group. The page is all about sharing a love of Chico, with a lot of history and photographs shared. The page has grown to 17,772 members since it started 7 years ago.
Every year a "reunion" festival is held, so old friends and new can meet in person. This year the event was held on the patio of "Scotty's Landing" along the Sacramento River. John Scott, the owner, has been named an "Official Chico Icon" in the past.
The weather was beautiful as Chico bands played live music and this year's honorees were recognized.
They include Chico Fire Inspector Marie Fickert, who has been with the Fire Department for 22 years. In addition to her regular duties she has spearheaded the department's Coats for Kids project, the Firefighter Association Adopt a Family for Christmas program, and toy drives for needy children in area shelters.... promoting fire safety in the process. She and her husband also own an antique fire engine they drive in parades and show up with at community fundraisers.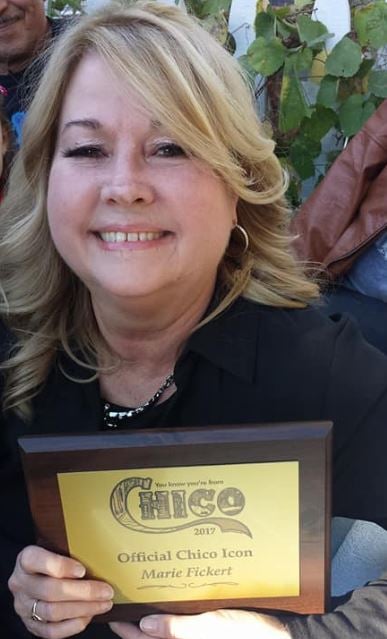 Georgia Alvarez, the Founder of Wings of Eagles, was also honored. She created the non profit in memory of her son, Joseph Alvarez, who died of Leukemia. The grass roots organization raises money year round to help families of seriously ill and terminally ill children. It has helped 100's of families over the years with everything from gas money, to help paying for out of town lodging when their children are treated elsewhere, to help with burial expenses. You can find out more about the organization at www.wingsofeagles.org.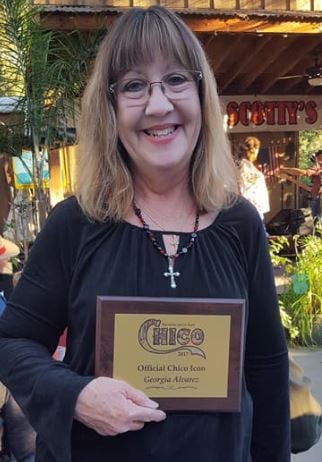 Downtown Chico Businesswoman Teri Dubose was also recognized for her work in the community. Most recently she coordinated the Lunch in the Plaza gatherings at the Downtown City Plaza, inviting community members to come together for lunch at 1 p.m. on Wednesdays and Fridays. She believes it's a way to promote a more positive environment and discourage troublemakers known to hang out there.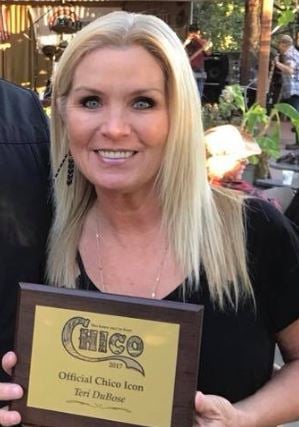 Longtime Chico musician Johnny Rodriguez was also recognized by the YKYFC organizers for volunteering his time and hard work over the years to coordinate the bands and the sound system for the group's annual reunion festival. He also performs at the event with his band, The Black Slax.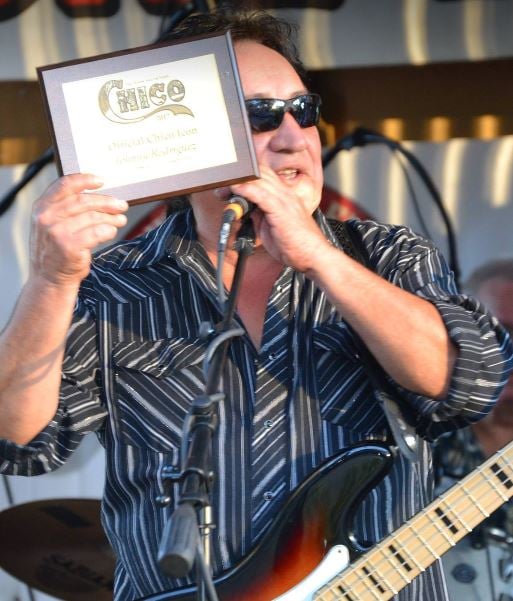 To find out more about what the YKYFC group is all about simply visit their Facebook page at https://www.facebook.com/groups/Papajimsecola/.